World's first national drone delivery service takes off
14 October 2016 | Admin
The Rwandan government has today launched the world's first national drone delivery service to transport medical supplies to hard-to-reach places.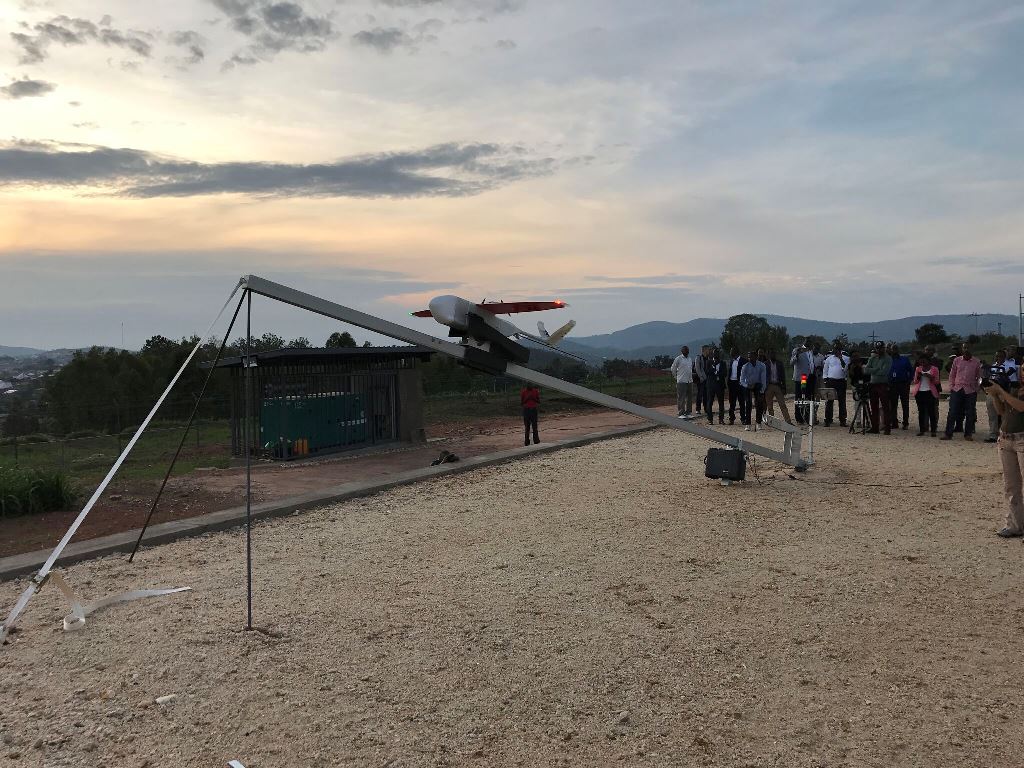 The drones, designed and operated by Californian firm Zipline, will make up to 150 on-demand deliveries of blood to 21 transfusing facilities located in the western half of the country.
While the service will initially focus on the transfer of blood, an international partnership between express firm UPS, vaccine alliance Gavi and Zipline will help expand it to other types of medicines and vaccines.
"Drones are very useful, both commercially and for improving services in the health sector. We are happy to be launching this innovative technology and to continue working with partners to develop it further," said Rwandan President Paul Kagame.
Rwanda's national drone delivery programme enables blood transfusion clinics across the western half of the country to place emergency orders by cell phone text message.
The orders are then received by Zipline at its distribution center located in the country's Muhanga region where the company maintains a fleet of 15 drones, called Zips.
Each Zip can fly up to 150 km round trip — even in wind and rain — and carry 1.5kg of blood, which is enough to save a person's life.
Zips take off and land at the distribution center, and make deliveries by descending close to the ground and air dropping medicine to a designated spot called a "mailbox" near the health centers they serve.
Zipline will make 50-150 emergency flights a day to 21 transfusion clinics across the Western Half of Rwanda and can fulfill orders in around 30 minutes.
Rwanda plans to expand Zipline's drone delivery service to the eastern half of the country in early 2017, putting almost every one of the country's 11m citizens within reach of instant delivery of lifesaving medicines.
Over the course of the next year, and with the support of the partnership with UPS and Gavi, Zipline plans to expand drone delivery services to countries across Africa and the Americas.
Additionally, Zipline recently announced plans at the White House to expand it service to the US, where it will serve Indian reservations in Maryland, Nevada, and Washington State.
The work in Rwanda is being further supported by an international partnership between Zipline, UPS and Gavi, the Vaccine Alliance.
Thanks to a $1.1m grant from the UPS Foundation, the partnership will study Rwanda's blood drone delivery operation with an eye towards helping the country quickly expanding the types of medicines and lifesaving vaccines that can be delivered.