Where now for UK air cargo? A year in review
28 February 2023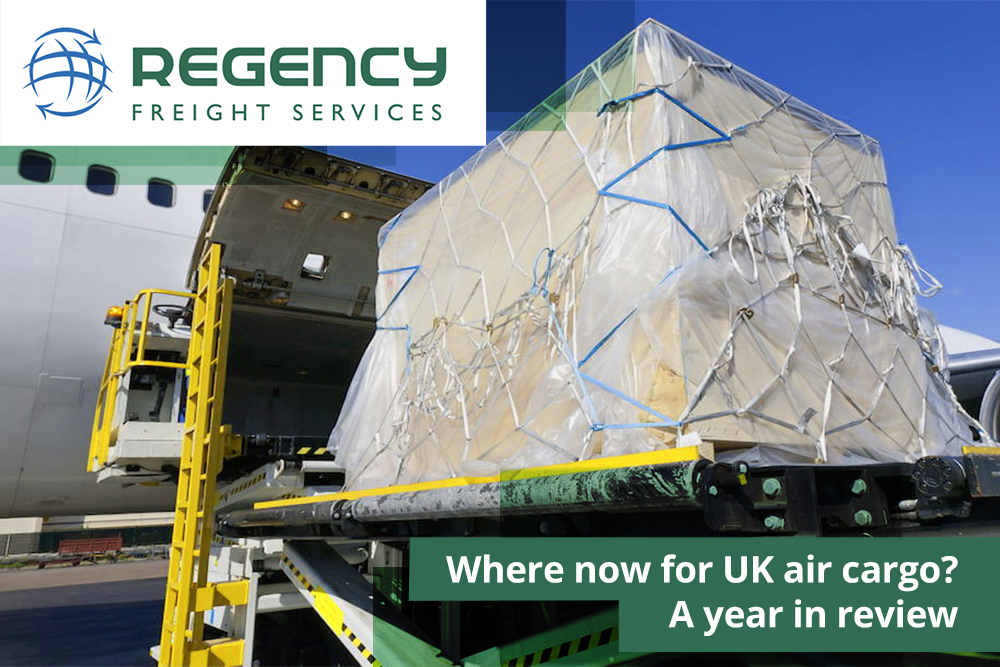 2022 saw its fair share of challenges within the logistics industry, as the UK continued to navigate post-pandemic life and the government underwent reforms.
As the economy returned to a new normal, air cargo has proved its value as a key link in keeping the country's supply chain intact, but has also created opportunities and enabled expansions in international trading.
International trade grew during 2022, with UK goods trade up by 29% in October 2022 compared with October 2021, showing a healthy appetite for future trading post-pandemic.
"Flightpath to the Future", published by the UK Government's Department for Transport (DfT) in May 2022, outlines a new strategic framework for the UK aviation sector that recognises the role of airfreight in supporting both the country and economy.
The air cargo capacity of UK airlines in September 2022 was double the volume of a year earlier, according to the UK Civil Aviation Authority, primarily due to the increased availability of belly capacity in passenger aircraft, as businesses are now relying on air cargo services more frequently to ensure their products reach the end customer in less time.
The new framework in Flightpath to the Future' contains a 10-point plan for aviation which will be welcomed across the economy, introducing a strategy aimed at building an innovative and sustainable aviation sector that should benefit all sectors of business.
We are all aware that air cargo is a more expensive service than road or ocean freight, in part because of the amount and fluctuating price of fuel used. Compared to 2021, the price of kerosene, the fuel used in aircraft, has soared in the past 12 months; one barrel of kerosene cost £130 in December 2022, compared to £91 in December 2021 (IATA, 2022).
Historically, the price of kerosene has trended with the freight rate of air cargo; however, airfreight rates have eased as the global economy has opened post-lockdowns and more flights have returned to the skies.
For example, airfreight rates between Hong Kong and Europe have declined 31% year-on-year in December 2022. As passenger travel levels, and the freight carried on passenger flights, continue to increase with the rest of the world re-opening, it is hoped that prices will continue to stabilise and, potentially, fall.
Keep up decarbonisation momentum
The Jet Zero Strategy report, published in July 2022, includes a five-year delivery plan laid out by government to meet its commitment that, as with other sectors, aviation emissions from the UK will be brought down to net zero by 2050, with sub-targets to make all UK domestic flights and airports net zero by 2040.
We are still waiting for the consultation on airport decarbonisation to be published, and hope this will be released in early 2023.
2022 has seen significant changes in government: we are on our third Transport Secretary and have had frequent changes to the ministerial line-up.
However, following her appointment as a transport minister in April 2019, Baroness Vere has remained at DfT and her appointment in November 2022 as minister for aviation and shipping will bring welcome insight and understanding to the role.
Logistics UK is still calling for more collaboration between departments in Whitehall, including the Department for International Trade (DIT), the Cabinet Office and Department for Business, Energy and Industrial Strategy (BEIS) with DfT to prevent working in silos and speed the decision-making process; issues impacting transport cut across many government departments.
In 2023, it is essential that topics such as the production of sustainable aviation fuel (SAF) are not exclusive to transport. DfT and BEIS both have an interest in UK production of SAF, which Logistics UK and our members want to see become more readily available and more cost effective as we lead into a new year.
By: Alexandra Herdman
Source: https://www.aircargonews.net/