Warning to forwarders and carriers as box lines boost their airfreight credentials
7 July 2022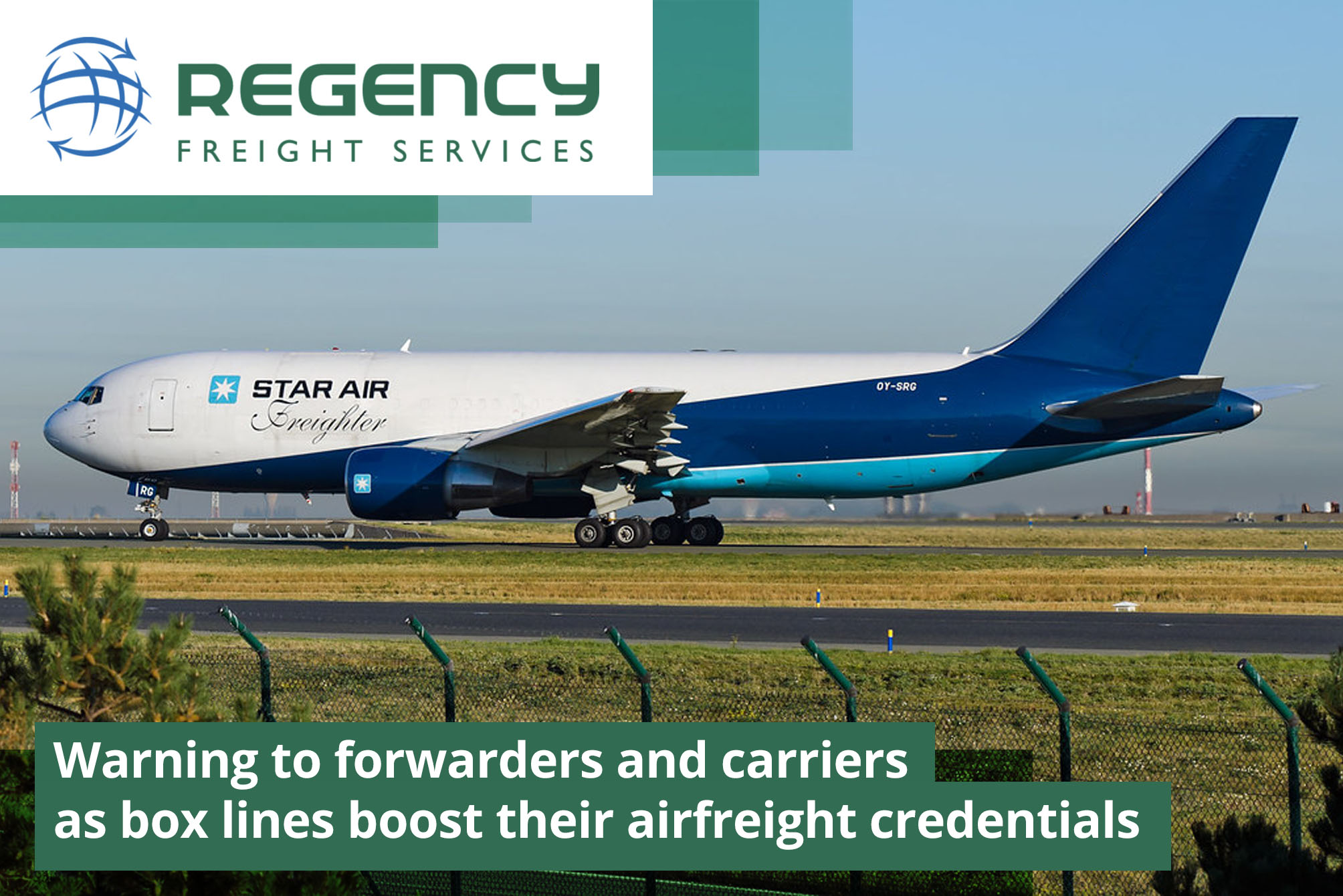 Maersk's global head of air cargo, Ferwin Wieringa, has told customers air freight should be more professional as he outlined some of the plans for the new division.
Mr Wieringa said Maersk's air cargo arm planned to triple in size in the next few years, and would widen its scope to more geographies and verticals.
"We will do that by means of organic growth, but we will still keep an eye on the inorganic agenda."
He said: "We used to be very much focused on Asia Pacific and China, and also on one vertical, predominantly, which was retail and lifestyle.
"Going forward, and that's what our customers are looking for, we will be able to offer a much more broad geographical scope, as well as a service on other verticals with Senator on board."
Mr Wieringa also noted the integrated element of its services and implied that the current air freight offerings in the market were insufficient.
He said: "Air freight needs to be offered at a much higher level, a more professional level, and that's what we are doing with the expansion of our network by means of the integration of Senator, but also by means of rolling out our own controlled strategy.
"Air freight is, for many customers, a very important part of the supply chain. The prime benefits for our customers are a much more consistent network across the globe.
"The controlled services which Senator brings, coupled with our own growth journey … will definitely enhance customer predictability, on-time delivery and consistency throughout the entire supply chain."
An interview with consultant Ludwig Hausmann, of McKinsey, published yesterday in The Loadstar, suggested that Maersk was not looking to compete with the major freight airlines. Consultant Kris Kosmala, responding to the article, noted on social media: "It's more about providing logistics service to the changing nature of buying.
"Consumers and businesses shifted purchases from brick and mortar to e-commerce … and e-commerce is now more than a $10 trinket. Think living room furnishings too, and … industrial machinery and spare parts. Maersk read this shift correctly and immediately became valuable to e-commerce companies.
"They can offer door-door, encompassing small and urgent (airfreight) and large (ship and container) as a bundle. Add good logistics services, not freight forwarding, and you have a service offering that's hard to beat.
"Add customs and warehousing assets, and digital, and you can be very selective about who you choose to deal directly with through multi-year contracts. Reward yourself with 30% margins previously scooped by freight forwarders/LSPs.
"That's what CMA CGM missed, and asset-free freight forwarders can't match. I think Maersk definitely got it better than [CMA CGM and MSC]."
Stan Wraight, president of consultancy SASI, said shipping lines' adventures in airfreight were more complex than had been outlined by McKinsey. He pointed out that the major sea freight companies starting new airlines were strengthening their teams with experienced people, while getting legacy airline board seats as well through direct investments, a move which could shake up the airfreight market, as the lines deal directly with shippers.
Mr Wraight noted that Klaus-Michael Kuehne, controlling shareholder in Kuehne + Nagel with 53%, also owns 30% of Hapag-Lloyd and in April upped his stake in Lufthansa to 10%, becoming the second-largest shareholder after the German government, although he is not (yet) on the board.
"Could this Investment in Lufthansa be in reaction to the German airline partnering with competitor MSC for the new Alitalia?," he asked.
Meanwhile, Rodolphe Saadé, chairman and CEO of CMA CGM Group, now has a seat on Air France-KLM's board. And CMA CGM Air Cargo recently appointed Cathay Pacific Cargo veteran Mark Sutch as its chief commercial officer.
"All those [shipping lines] and Mr Kuehne, with their strong cargo background, have a voice in the C-suite, and bring a strong and powerful cargo voice," said Mr Wraight. "This can be a game changer. Between them they have hundreds of thousands of direct BCO contacts, which will shake up these airlines, and we will see a new business model emerging.
"Forwarders and other scheduled airlines better rethink their strategy and business plans as things evolve. You are never going to be competitive, no matter how big you are as a forwarder or scheduled airline, if one of the [shipping line airlines] targets your customers."
By Alex Lennane
Source: https://theloadstar.com/