Virgin Atlantic to take 12 A350-1000s
11 July 2016 | Admin
Virgin Atlantic is to add 12 Airbus A350-1000s to its fleet.
Under deals disclosed at the Farnborough air show today, the UK airline will receive the widebodies between 2019 and 2021.
Eight of the aircraft will delivered directly from Airbus, while four will be leased from Air Lease. The airline also has an option to take a fifth A350-1000 from the US lessor. Deliveries of the leased aircraft will begin in 2020.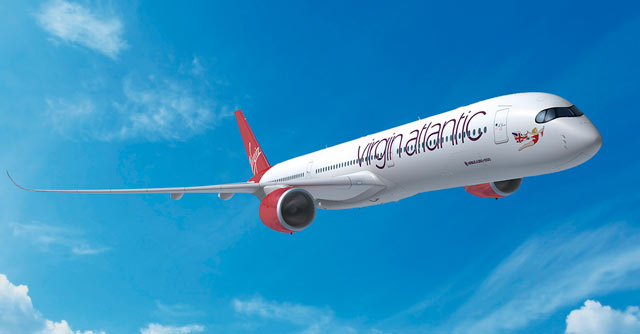 Virgin says the order is part of a fleet modernisation programme under which will 50% of its aircraft will be replaced in a six-year period.
The A350-1000s will replace the carrier's remaining Boeing 747-400s and Airbus A340-600s, and will fly initially to US destinations from London Heathrow and subsequently to Caribbean points from London Gatwick.
Flight Fleets Analyzer shows that the airline operates eight A340-600s and the same number of 747-400s.
Virgin's A350-1000s will be delivered in two configurations: one for the "business fleet", with 360 seats, and one for the "leisure fleet", with 410 seats.
"I welcome the news of Virgin Atlantic's investment," says UK prime minister David Cameron in a statement. "As well as being good news for passengers, it's great news for jobs in the UK."
The A350 is powered by Rolls-Royce Trent XWB engines.
Virgin Atlantic president Richard Branson says the aircraft's environmental credentials were a "genuine factor" in its selection by the airline.
Source: FlightGlobal