Use of air cargo on the rise with traders and airlines planning for further expansion
17 August 2022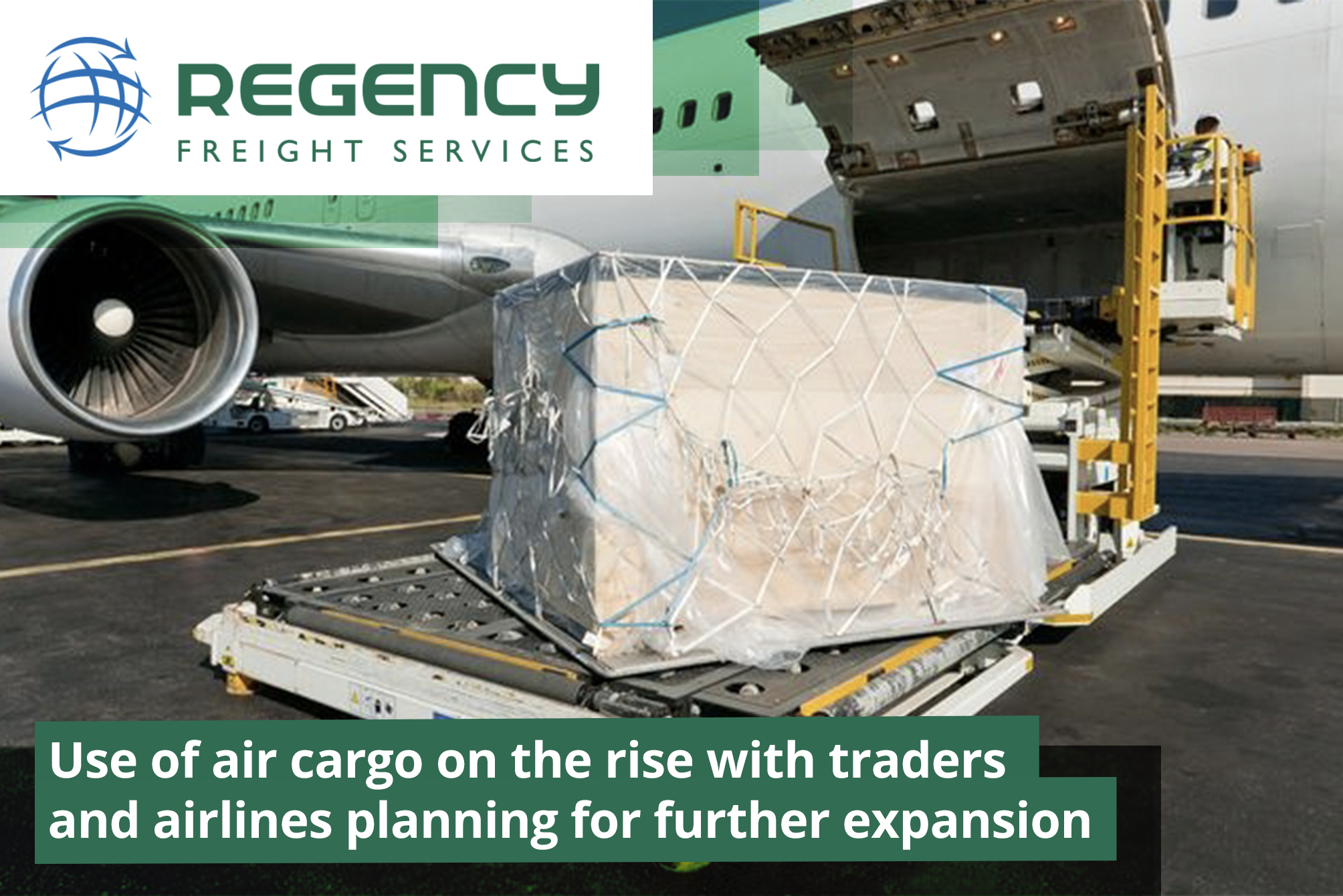 The demand for air freight is growing as more companies look to bypass difficulties in traditional forms of transporting goods.
Volumes of air cargo are set to be up 11.7% on 2019 and 4% on last year, according to the International Air Transport Association (IATA), with businesses such as Gap, Levi's and PVH making the switch due to port congestion and capacity constraints.
Cargo v passengers
The FT reports that cargo as a share of global airline revenue more than tripled between 2016 and 2021, according to Marie Owens Thomsen, chief economist at IATA. However, this share is likely to drop as passenger demand bounces back to pre-pandemic levels.
Ed Bastian, Delta airline's chief executive, described supply chain disruptions as "still pretty significant".
He added: "I don't see them being resolved in a material way for the next 12 months. So, the outlook for air freight should be fairly, fairly good."
More planes
Boeing has predicted that continued growth in demand for transporting goods by air will translate into a global freighter fleet in 2041 that is 80% larger than today, reports Freightwaves.
Its market outlook is more bullish on air cargo than a year ago, and it projects a need for 540 more dedicated cargo jets than rival Airbus over the next 20 years.
Aircargo News quotes Seko Logistics chief growth officer Brian Bourke as saying that rates are expected to stay above pre-pandemic levels for the foreseeable future, despite a recent slowdown in demand.
This is due to supply chain disruption caused by labour shortages, possible Covid restrictions being reintroduced, capacity shortages, the war in Ukraine and ongoing port and airport congestion.
Environmental impact
As air cargo demands grows, governments are trying to agree ways to reduce its environmental impact.
Sustainability website Edie reports ministers and officials from dozens of national governments and aviation trade bodies met in Montreal last month for the International Civil Aviation Organisation's (ICAO) development of a new formal agreement on reaching net-zero emissions by 2050.
ICAO members see sustainable aviation fuels – power sources from renewable biomass or waste – as capable of delivering 53%-71% of the decarbonisation needed between now and 2050, making it the main technology solution under discussion.
The UK set out its own 'Jet Zero' strategy last week to commit UK domestic aviation to achieving net zero emissions by 2040, and for all airports in England to be zero-emission by the same year.
Slower boats
Meanwhile, from 2023 onwards, a new regulation from the International Maritime Organisation (IMO) may cause delays for shipping based cargo, as reported by Reuters.
The IMO's new rules will require all ships to calculate their annual carbon intensity based on a vessel's emissions for the cargo it carries, reports the Drinks Business. Shipping companies will be required to show that they are slowly reducing their emissions.
For older ships looking to reduce their carbon footprint, dropping speed can be the cheapest way to achieve this, with a 10% speed cut equating to 30% fewer emissions but resulting in longer journeys.
By: Phillip Adnett, Noelle McElhatton
Source: https://www.export.org.uk/