'Toxic' air cargo market drives forwarders into Vegas-style risk-taking
3 August 2023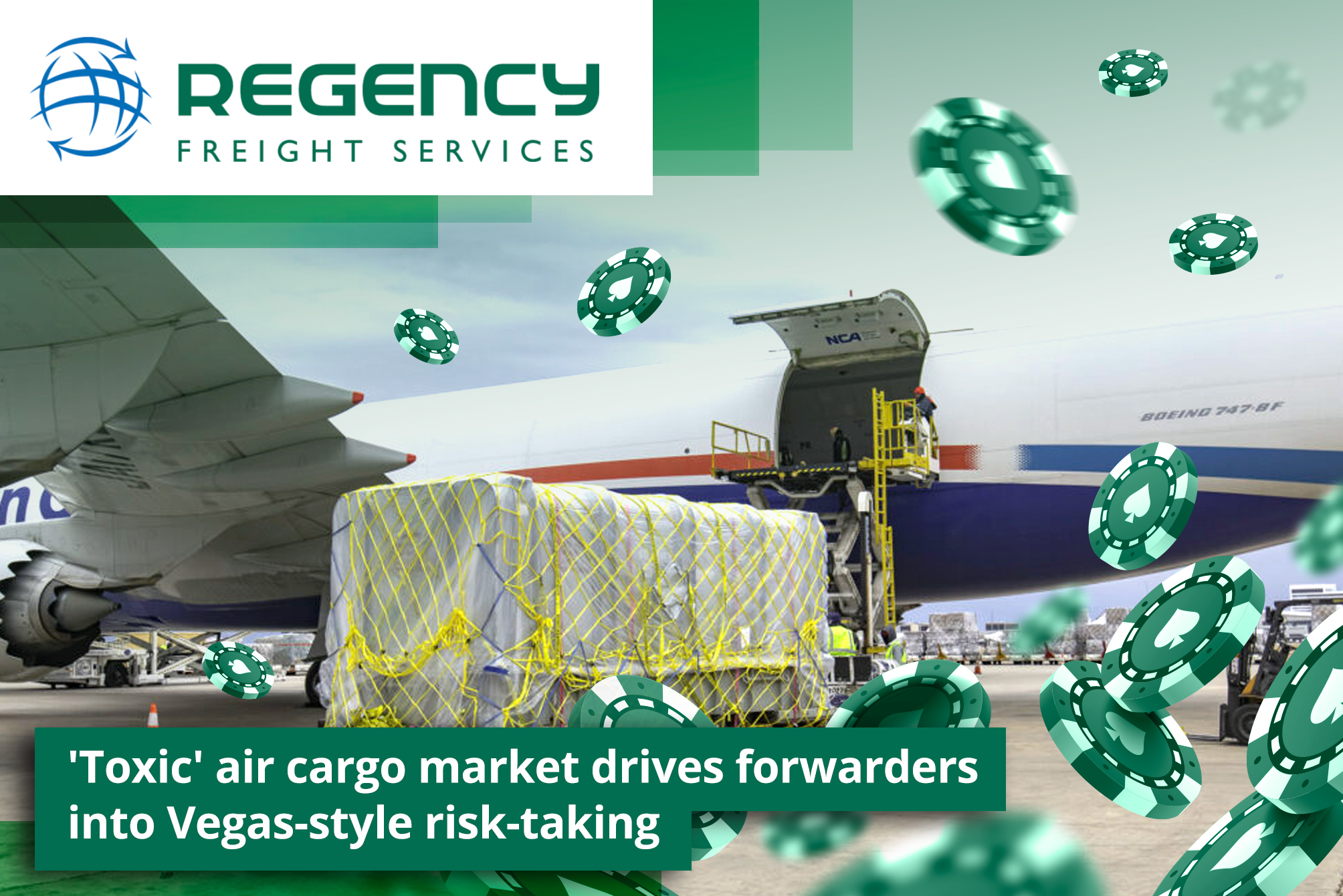 Forwarders are taking big risks in the air cargo market as they look to maintain volumes despite rates seeing a 41% drop since last year, with global spot rates now at $2.31 per kg.
"It is getting pretty nasty out there, and stress levels among airlines and forwarders are clearly rising," said Niall van de Wouw, chief airfreight officer at Xeneta.
"It's the fear-of-missing-out that is driving the aggressive drop in cargo rates because no one wants to lose volumes, and they also want to get more of the cargo that's in the market. We can see forwarders taking big risks," he said.
He said some forwarders were still "handcuffed" by high BSA rates, while shippers were pushing for new tenders at the lower market rates, which some "aggressive" forwarders wanted to negotiate to retain volumes.
Xeneta said it is seeing six-month and longer contracts gaining ground in the market. Six-month contracts now account for 37% of all existing contracts in Q2, while longer contracts accounted for 28%. Spot market negotiations fell from 25% of the market in Q2 last year, to just 14% a year later.
"The air cargo market is a toxic mix at the moment," said Mr van de Wouw.
"We see some forwarders agreeing to 12-month fixed rates with shippers, including fuel, that are lower than the rates we see in the market overall. That is nearly 'going to Vegas' in terms of risk, but forwarders are anxiously looking to secure volumes in the face of fierce competition. Shippers we are talking to are, in general, not looking for a massive overhaul of their supplier base, but they do want to see a benefit because rates and market conditions are so much lower than they were six-to-nine months ago.
"The big question now for carriers is do they go for margin or volume? No one wants to be flying empty, and even the most respected airlines seem to be recognising they have to join the game because if they keep their rates at a high level, they just won't get the volume."
He added that some freighter operators are reconsidering routes and capacity.
Xeneta's latest market data shows the air spot rate from Northeast Asia to Europe of $3.25 per kg in June was down 1% from a month earlier, and 55% down year-on-year. The Northeast Asia to US air spot rate, in contrast, rose 3% from a month earlier to $4.19 per kg, 49% down on a year ago, but 70% up on 2019.
The Europe – US spot rate fell 14% month-over-month, to $1.92 per kg in June.
By Alex Lennane
Source: theloadstar.com