Supply chain spotlight: Air cargo still matters
22 November 2022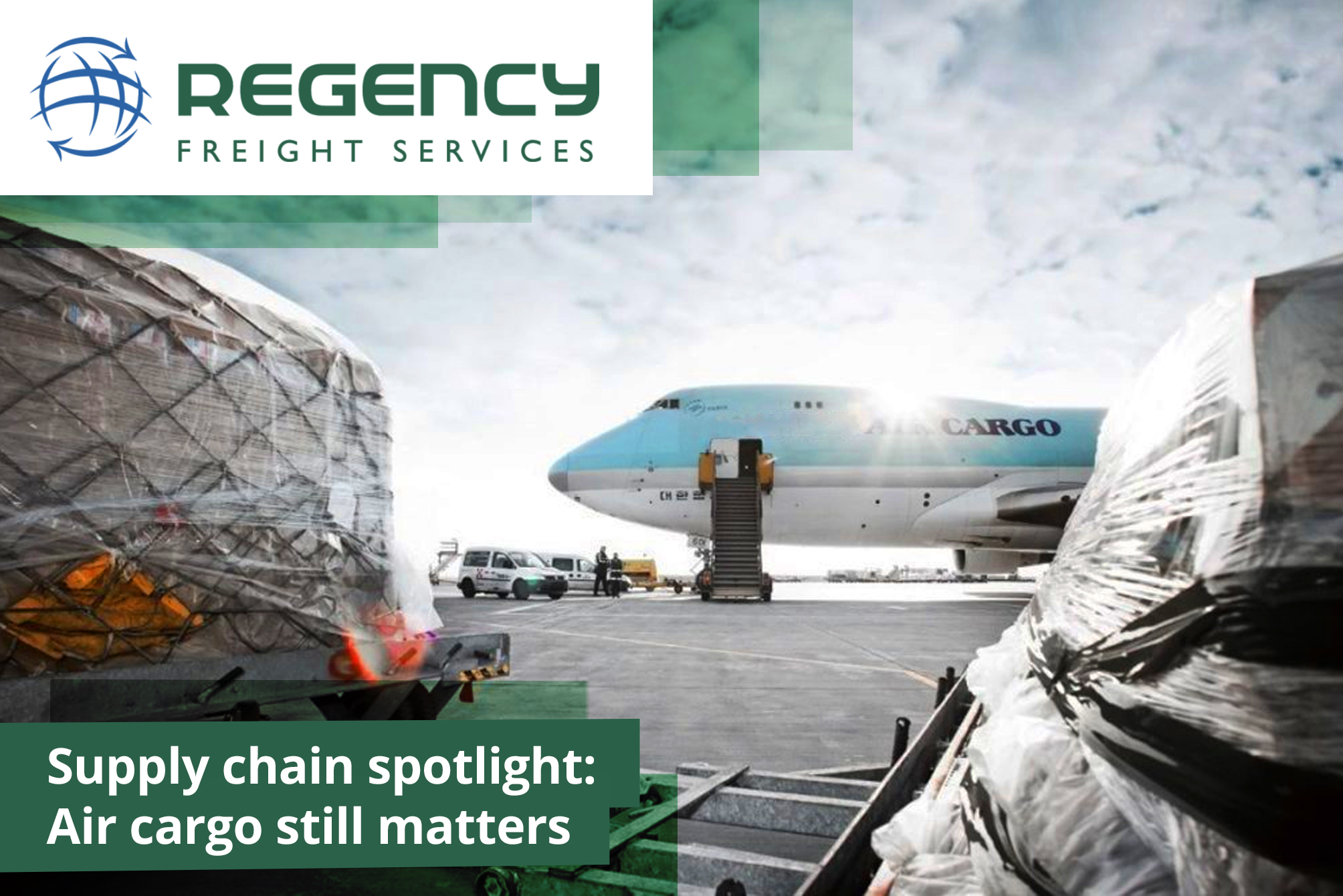 Logistics UK is delighted to welcome a new Prime Minister, a new Cabinet, and a new Secretary of State for Transport – Anne Marie Trevelyan MP.
In our welcome letter to Ms Trevelyan, we highlighted the essential role that the logistics sector performs.
We employ 2.6m people in the UK, either directly or indirectly, accounting for 8% of the UK workforce, and contributing £139bn gross value added to the UK economy.
Supply chain businesses across all modes demonstrated their importance to the economy and society throughout the Covid-19 pandemic.
Teams were rightly recognised as key workers transporting essential goods, including food, protective equipment and medicine to keep the country operating.
Logistics UK strongly welcomed the UK government's Future of Freight plan when it was published in the summer, and we are calling on the new government to ensure that the actions contained within it are progressed.
A key priority within the plan is to support growth within the aviation sector.
"Aviation" encompasses both passenger flights and air cargo freight, but the latter is unfortunately often overlooked by government and as a result struggles to obtain access to funding allocated to the aviation sector.
It is crucial that air cargo costs are manageable – not least as costs are often passed through to customers and risk adding to inflationary pressures.
The demand for air cargo is bouncing back as the industry continues to recover from the pandemic.
At the start of the Covid-19 lockdown, passenger flights were put on hold and capacity for airfreight increased.
But as society finds its way back to normality, through new work and travel conditions, and the economy moves forward, it is crucial that government explores how future policies should be decided.
Slot availability for airfreight needs to be taken into consideration, as priority tends to be given to passenger aircraft.
It is also imperative that government finds the right balance between reducing the levels of disturbance caused by night flights on local communities, whilst at the same time supporting the aviation sector and businesses that depend on night flights to deliver time-critical goods and services.
The logistics sector is eager to explore the use of alternative fuels such as Sustainable Aviation Fuel (SAF) to achieve net zero emissions, or "Jet Zero" by 2050, but further clarification is needed as to when SAF will become more accessible and affordable.
Incentives, such as tax breaks, may encourage more use of SAF and therefore help to stabilise emissions, but government will need to consult on the specifics and produce a clear plan for the industry.
The logistics sector has been challenged with a well-documented skills shortage.
To address this, in collaboration with the Chartered Institute of Logistics and Transport, and with endorsement from the Department for Transport, we have launched the Generation Logistics campaign to tackle industry recruitment issues.
We are excited to see this campaign change perceptions of the sector and attract new entrants to the logistics workforce.
As the recent Covid-19 response and EU exit preparedness has shown, direct engagement by government with the logistics sector is key to effective contingency planning.
To help support the sector, the current relationship between government departments needs to progress away from operating within silos to ensure that air cargo is not negatively impacted during negotiations of trade agreements.
Air cargo has different needs compared to passenger flights and requires equal consideration when government is formulating new policies for the industry – without it, key trade, such as seafood and pharmaceuticals, and UK manufacturing would be significantly impacted as they are reliant on the speed of airfreight.
By: By Alexandra Herdman - Public Policy Manager, Logistics UK