Low rates and overcapacity: how air charter brokers see the market
28 August 2023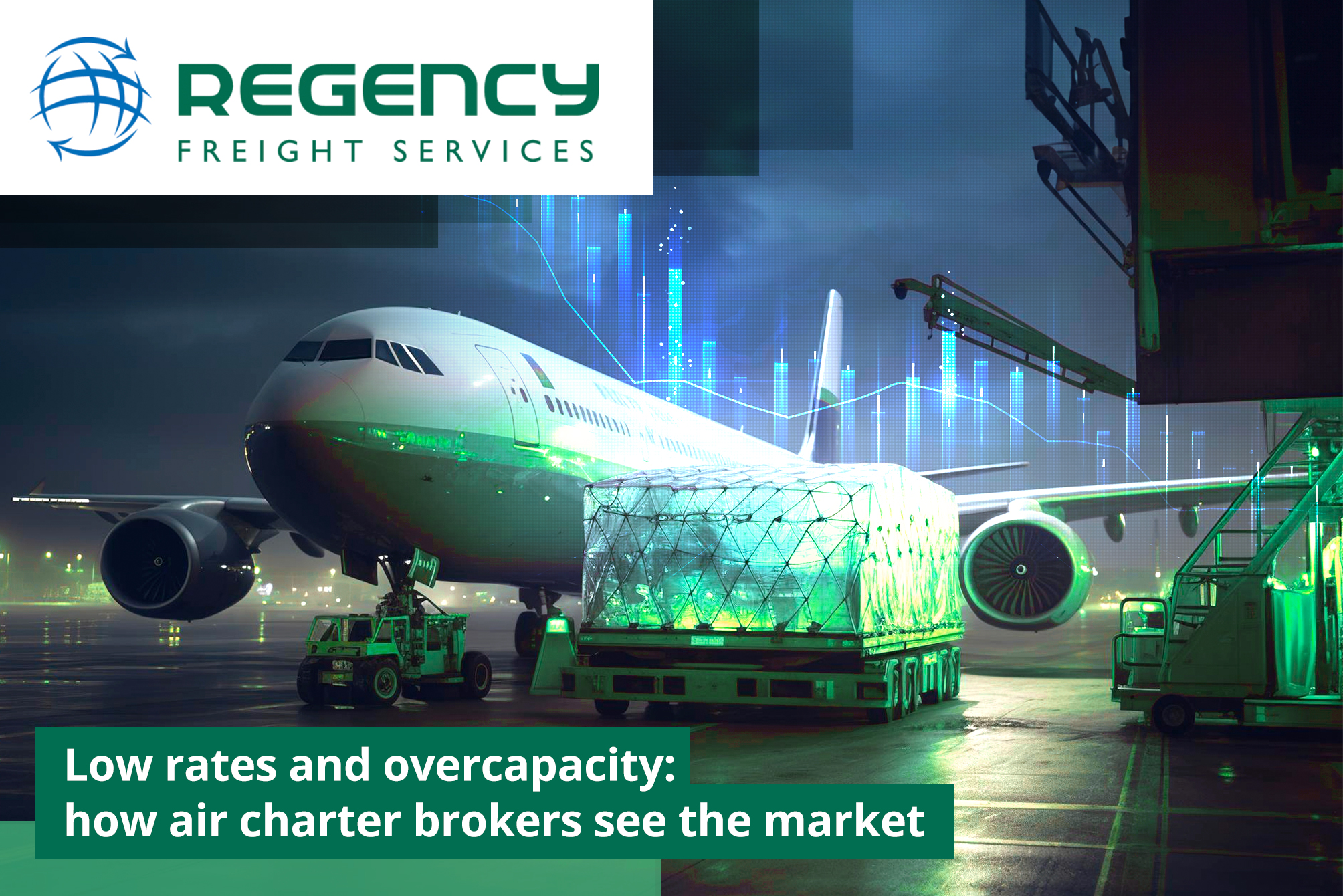 Back in June, feedback from the air cargo charter market pointed to an oversupply of freighters, pulling down rates and leaving some operators with their backs to the wall.
Two months on, does overcapacity prevail or has demand picked up sufficiently to take up some of the slack and check the slide in prices ?
The Loadstar gauged the mood among several leading charter brokers. Pierre Van der Stichele, Air Partner VP global freight, said the situation had changed little.
"Right now we have seen some freighters put in temporary storage. On most lanes, rates are even lower than they were in 2019, pre-pandemic.
"Certain short-haul operators, such as courier companies with B737Fs, are experiencing difficulty filling aircraft, and the same applies to long-haul B747/777F operators, where the rates have plummeted significantly. Carriers are now asking themselves if it's worthwhile operating at all. To remain in the market just to keep market share comes at a very high cost, and it is about how long the carriers can sustain the waiting game."
However, Ed Gillett, founder and director of digital charter booker CharterSync, painted a far less bleak picture, highlighting some stabilisation in rates since the downward pressure experienced in Q2.
He said: "Since the last two weeks of July, we have witnessed signs that charter rates have started to increase by as much as 10% for the end of August and beyond. We expect this to further increase as carriers prepare for a busier final quarter.
"There are encouraging signs, with inflation rates declining and continued growth, which could see demand edging closer to a spike for the year. But how much of a spike is hard to tell at this stage.
"Depending on routing, the normalisation in rates is close to pre-pandemic levels. Capacity, in some instances, is being reduced again, so we should expect more routine cycles in air cargo charter rates."
But Dan Morgan-Evans, group cargo director at Air Charter Service, saw little prospect of an upturn in rates and said: "There is definitely overcapacity in the market, which has led to a big drop off in rates. I would caveat that with this being low season.
"However, I don't expect a significant pick-up in rates in the peak season. We are seeing forward bookings at lower than pre-pandemic rates, going into the peak season."
But he played down the significance of overcapacity in the charter market, largely triggered by the decline in e-commerce and general cargo shipments.
He told The Loadstar: "The more traditional charter sectors – outsize and project cargo, perishable goods, live animals and aid and relief – remain buoyant. Customers are still looking for chartered capacity and are able to get it cheaper at the moment."
According to one major forwarder, a significant contributor to today's air cargo supply and demand 'imbalance' is the lingering effect of contracted chartered freighter capacity, locked-in (by forwarders) when space was at a premium during late-2021 and 2022. However, this is expected to ease as lease agreements run out, providing scope for the market to normalise again, the forwarder added.
And Mr Gillett added that "the majority of these agreements are likely to have been terminated now, or there have been opportunities to re-deploy (the capacity) on more favourable routings".
How quickly capacity would "normalise" was uncertain, said Mr Morgan-Evans explaining: "There are a number of [freighter] conversions yet to enter the market – increasing capacity further. I think it will take a while to level out, but that's nothing new in the air cargo market. We will probably start to see some of the older air frames being put into retirement, which should help even things up."
According to Mr Van der Stichele, the injection of wide- and narrow-body freighter capacity into the market had "generally not been well thought-out".
He added: "It's a question of timing and taking a gamble. Those that bring aircraft into the market too early will suffer significantly. Those that can wait a little longer are more likely to perform better.
"The golden question is when will the market bounce back? What we're experiencing right now is not a common economic crisis, but one that has a war in the mix, which is creating longer-term uncertainties to the wider consumer market. This has a direct impact on air freight."
By Stuart Todd
Source: theloadstar.com