London Gatwick starts 2023 by growing its long-haul network
8 March 2023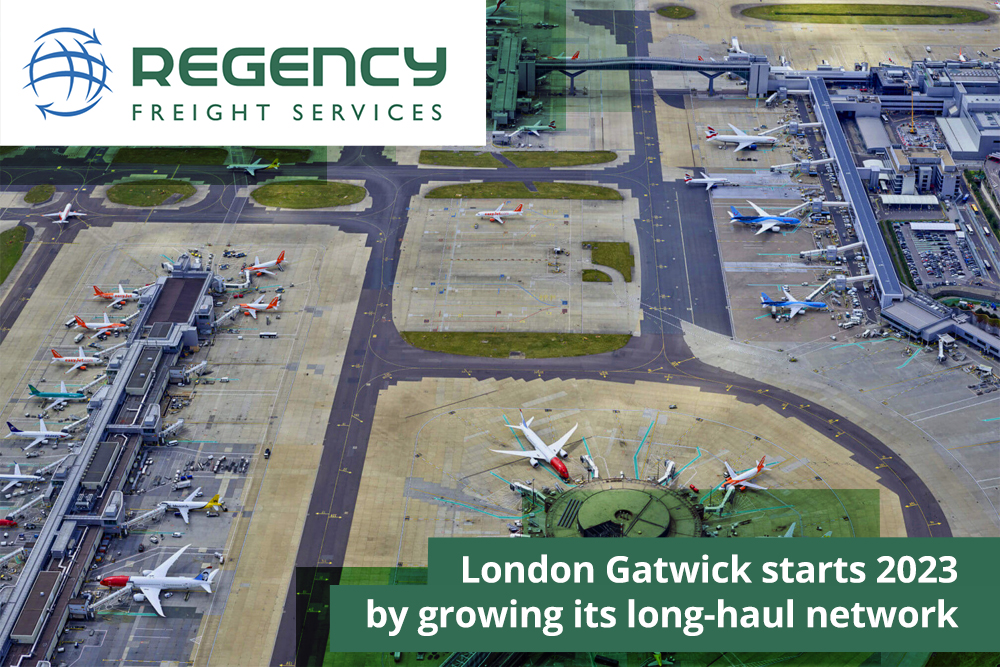 Annual traffic results published by VINCI Airports show that London Gatwick Airport served 32.8 million passengers in 2022, which represents 71% of pre-pandemic (2019) numbers. This follows the airport welcoming only 6.3 million passengers in 2021.
Gatwick Airport's strong recovery is further evidenced by its increased long-haul connectivity, with the airport now serving 42 global routes – 68% the number flown pre-pandemic.
The airport's long-haul network was boosted by an announcement that Air India will fly to four new destinations – Goa, Ahmedabad, Amritsar and Kochi (Cochin).
Delta Air Lines also returns to Gatwick, flying the airport's fourth daily flight to New York, while British Airways will operate new routes to Vancouver, Georgetown and Las Vegas this summer, in addition to their services to the Caribbean, North and Central America, the Middle East and Mauritius.
There were 213,952 total aircraft movements at London Gatwick in 2022, which is 76% of the number in 2019 (281,000). 52,000 aircraft arrived or departed the airport in 2021.
"Today's figures are extremely positive and clearly show London Gatwick's continued strong recovery. We still have some way to go but we're looking forward to welcoming even more passengers this year, including those flying to our growing choice of long-haul destinations," Jonathan Pollard, Chief Commercial Officer, London Gatwick Airport, said.
Gatwick is the UK's second largest airport and flies a range of both short and long-haul point-to-point services. The airport is a vital piece of the UK's national infrastructure and is also a major driver for both the regional and national economies. In 2019, a new long-term partnership was formed with VINCI Airports which purchased a 50.01% stake in the airport.