Global Air Freight Market will be worth ~$210 Billion by 2027
10 August 2022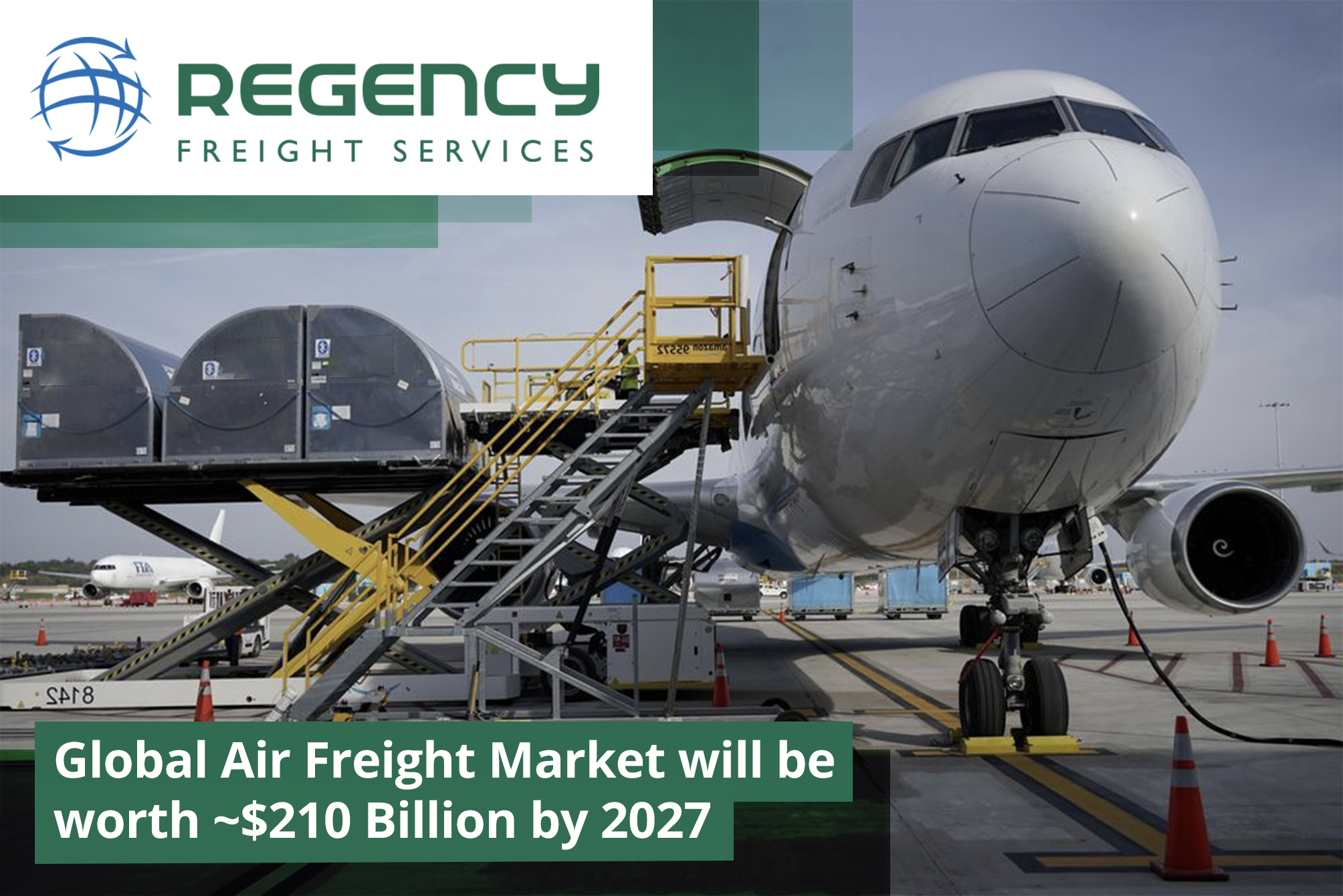 In 2021, available cargo tons - kilometers (ACTKs) fell by ~11% compared to 2019. Capacity did not come back slowly during the year due to improvements in international passenger traffic.The tight air cargo market in 2021 has been affected by high air cargo rates.
Despite starting the year at elevated levels, the cargo rate moved upwards in H2- 2021, reaching new records in December, at almost 150% above December 2019 levels, contributing to the significant increase in air cargo revenues for airlines active in the sector.
In 2021, rates were compounded by supply chain issues, which made air cargo relatively attractive compared to maritime shipping.
There was a marked reduction in container shipping schedule reliability in 2021, and the relative cost of container shipping rose, though air remains overall more expensive for businesses.
Supply chain issue in container shipping is expected to stabilize by 2022-23, which will soften the air freight demand and rates.
Global air freight market is dominated by large scale operators like - DHL, FedEx, UPS, DB Schenker, Kuehne + Nagel and DSV Panalpina occupied 71% of the market in 2021.
By: Mobility Foresights
Source: https://www.globenewswire.com/