GE Pushes Military Engines Technology
5 August 2016 | Admin
GE Aviation's win of a $1 billion contract to develop a sixth-generation variable-cycle fighter engine is seen as a crucial next step in the future of its US$3.7 billion military engines business.
The Adaptive Engine Transition Program (AETP), awarded by the U.S. Air Force Life Cycle Management Center's Propulsion Directorate to design, develop and test a next-generation, variable-cycle combat engine, will give GE Aviation the opportunity to power sixth-generation Air Force and U.S. Navy fighters as well as to potentially re-engine Lockheed Martin's F-35 Joint Strike Fighter.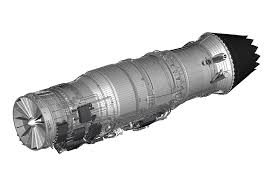 Rival Pratt & Whitney won a similar award, but this keeps GE Aviation in the game on future-generation combat aircraft after losing to Pratt to power the F-35 and the Air Force's new B-21 bomber.
"This is extremely important to us," says Jean Lydon-Rodgers, VP and general manager of GE Aviation's military systems. "We have already demonstrated the highest-ever combination of pressure and temperatures in a jet engine" running up to the award.
"Pressures and temperatures are significantly more demanding than commercial," she notes. "We've had a history of developing military technologies and putting them into commercial; now commercial is coming into advanced military, with more a mature design and manufacturing learning curve. We will advance all of this and eventually bring it back to upgrade our commercial engines."
Meanwhile, GE Aviation's fighter engine business is scoring new wins in the international arena with the F404/414 family, for which there is no direct competitor. The engine has been selected to power Korea's 120-aircraft KF-X program (entry into service in 2024), keeping the production line going through 2032.
"Five years ago we were looking at the sunset for this engine," says Lydon-Rodgers. Since then it has also been selected for Saab's Gripen E, and the F404 for India's Light Combat Aircraft Mk.2. Other opportunities include the KAI-Lockheed Martin T-50-based contender for the U.S. Air Force's TX trainer program, and a potential upgrade of the F414 for the F-18 Growler with 3-D aero, a new six-stage compressor and advanced materials to bring 18% more thrust and fuel efficiency and greater durability and reliability.
"The Growler needs more power to enhance the whole weapons system," says Lydon-Rodgers. "This upgrade would [yield] a two-times improvement in power extraction," and could be developed in five years from go-ahead. It has been, she noted, one of the highest-priority programs in the U.S. Navy to remain unfunded.
Rotorcraft Booming
Business is booming in the rotorcraft market, where new and future engines are also incorporating the latest technologies and materials, says Lydon-Rodgers. The company is developing a range of turboshaft engines that bracket 3,000 to 10,000 shp to cover almost all future military vertical lift requirements, and potential commercial applications too.
They are:
• T408. Developed as the GE38, this 7,500-shp engine powers the Sikorsky CH-53K. "With over 4,500 hours of ground and 700 hours in flight testing, this is one of the best-executed programs I have ever seen," she says. Low-rate initial production (LRIP) has just begun, and entry into service will be 2019.
• ITEP (improved turbine engine program). Also known as the GE3000, this 3,000-shp-class engine is GE's bid to meet the U.S. Army's requirement for a drop-in replacement for the T700 that powers the Black Hawk and Apache helicopters. A winner-takes-all contract is expected to be awarded this fall. "Development is meeting all expectations," says Lydon-Rodgers, with a demonstrator engine completing its second test. The GE3000 will have 25% better fuel economy, 20% longer life and 65% more power than the T700.
• FATE (future affordable turbine engine). The first engine in this 10,000-shp development program will go to test this September. "The technologies are very far reaching," Lydon-Rodgers notes. "This engine has the highest compression ratio on a single-spool design in GE's history, in excess of 27:1, and its technologies can be scaled right back through the GE3000." Goals are a 35% reduction in specific fuel consumption, 80% better power-to-weight ratio, a 20% improvement in design life and a 45% reduction in production and maintenance costs compared with today's engines.
source - aviationweek.com