EU grant means Dronamics' green air cargo flights may take off in Q2
20 December 2022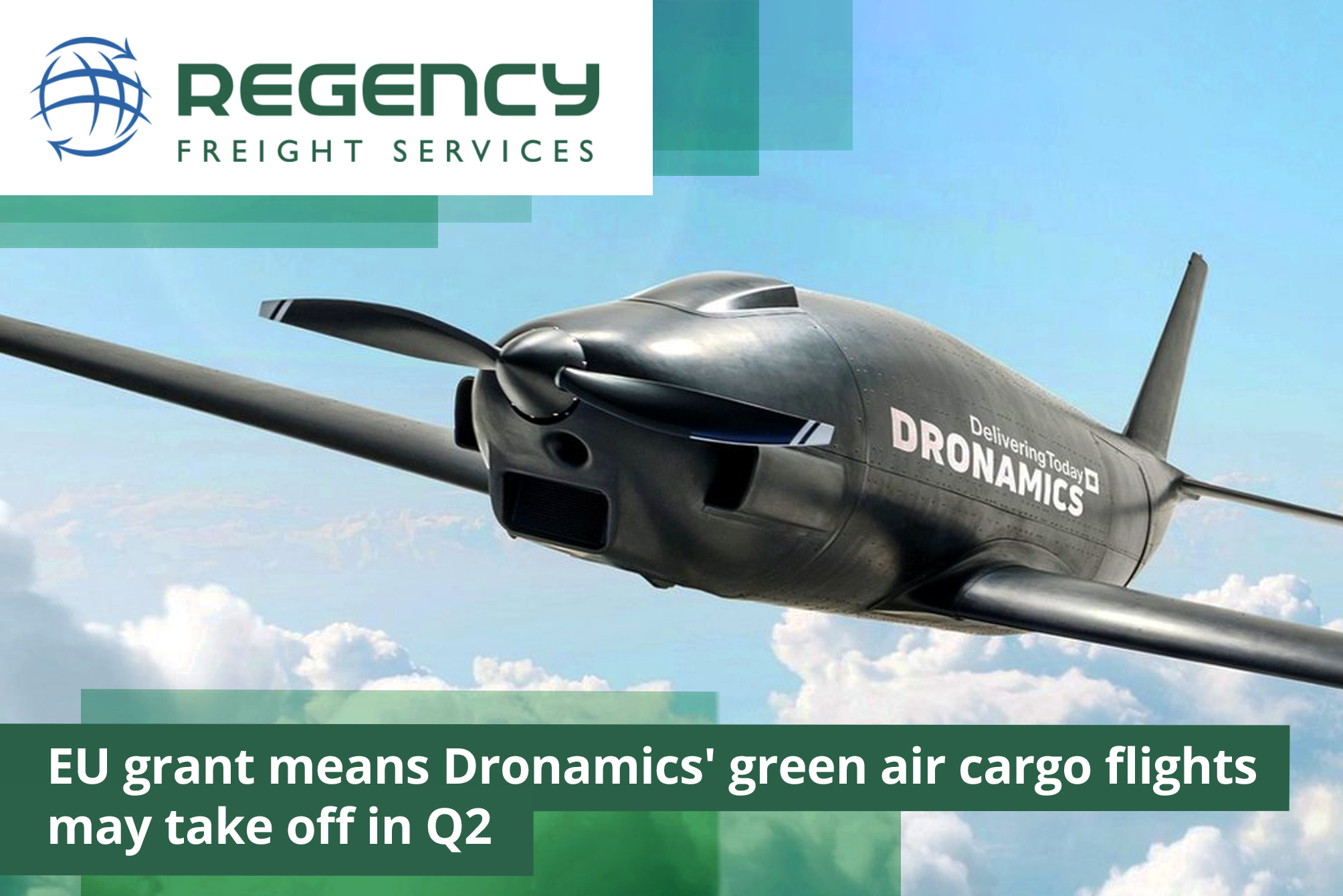 Dronamics has garnered a €2.5m ($2.6m) grant from the EC's European Innovation Council (EIC) Accelerator programme for its drone cargo technology.
CEO Svilen Rangelov told The Loadstar Dronamics expected to start commercial services throughout the Mediterranean region between Q2 and Q3 next year.
In May, the Bulgarian firm received an EU light UAS operator certificate from Malta's civil aviation authority, allowing it to operate throughout the EU.
The new funding will be seen as a wider EU endorsement of its business plan and the firm believes better point-to-point capability, with the ability to land at airfields that have almost no infrastructure, is enough to defy the conventional logic of economies-of-scale.
For a 350kg load, Dronamics claims, its Black Swan drone could produce as little as 135g of CO2 per tonne-km, compared with with 755g for belly freight on a 747-400 aircraft.
Mr Rangelov told The Loadstar: "We are proceeding with the testing programme and development. R&D takes time, especially for hardware, and even more so in aerospace."
"The grant will support our R&D programme and the further development of our droneport technology and deployment of our droneport network"
He added that Dronamics would be working with Zero Petroleum to offer carbon-neutral synthetic-gasoline-powered flights from the outset.
"We're working to make sure we have the quantities [of the fuel] we need as Zero ramps up production," he said.
Dronamics announced in October it would begin testing with synthetic gasoline, made from electrolysed hydrogen and captured carbon dioxide, to allow carbon-neutral flights.
Paddy Lowe, co-founder and CEO of Zero Petroleum, said at the time: "…to carry these heavy payloads over such great distances would be impossible using electric power. However, our fossil-free fuels, which have a carbon-neutral lifecycle and can be produced in a factory on any site close to water and renewable power, are the ideal way to deliver this as a fully sustainable alternative to the existing air freight solution."
By Charlie Bartlett
Source: https://theloadstar.com/