Etihad's David Kerr to help UK fledgling freighter carrier take off
10 February 2023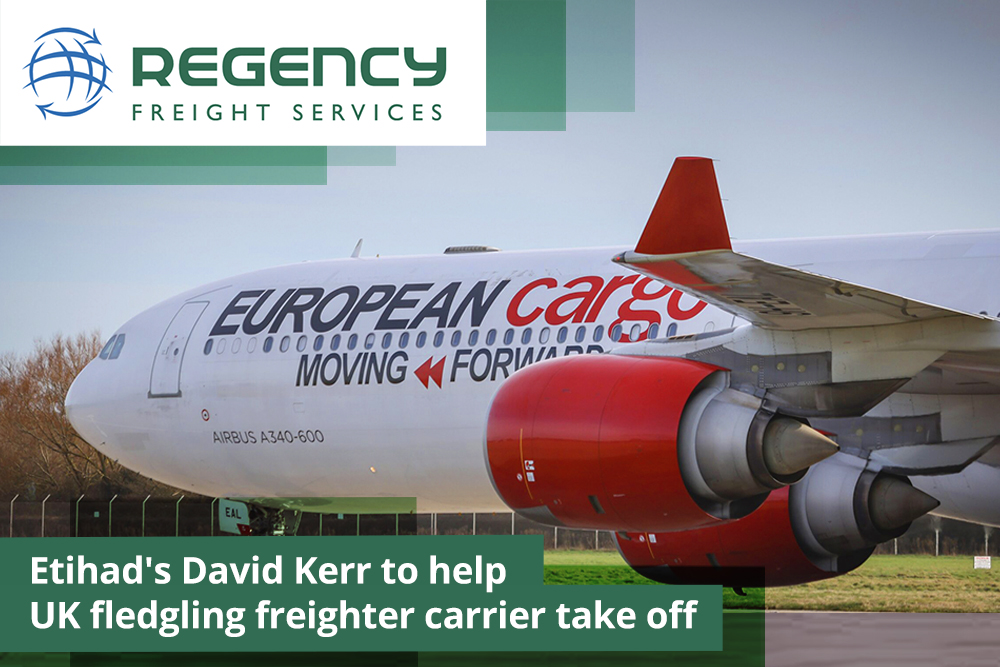 European Cargo, a Bournemouth, UK-based A340F operator, has been busy. David Kerr, formerly head of Etihad Cargo, became a director of the carrier in August last year, and has now announced he will be "supporting and enabling the team at European Cargo with their new mandate and delivering exceptional results for shareholders European Aviation and Priority 1".
He said: "Overcoming numerous challenges to achieve the EASA Supplemental Type Certification (STC) with the A340-600 provides a unique capability to the market. I look forward to reconnecting with industry partners to build on this opportunity."
Priority 1, via CEO Douglas Brennan, became a shareholder in European Cargo last March, with a stake of between 25% and 50%, according to company filings. European Aviation, meanwhile, reduced its shareholding to between 50% and 75%. Last month, European Cargo filed a flurry of documents relating to aircraft mortgages, via Priority 1, on some seven A340-600s.
Last month, it announced EASA certification for its A340 freighter conversion programme. Two have already been completed and six are expected to be converted early this year, with options on six more.
MD Iain Edwards said at the time: "EASA certification is a landmark moment in the development of our fleet. Our pod containment system has proven itself through a rigorous testing regime and means we are on track for full cabin utilisation, giving each aircraft a combined belly and cabin capacity of 77 tonnes, or 450 cu metres.
"With six freighters already at Bournemouth for conversion and a further six available to us, that catapults us into the top slot of UK-based wide-body carriers by some margin. And it makes Bournemouth Airport a huge contender in the UK air freight market."
European Cargo's fleet is made up of former Virgin Atlantic and Etihad A340 passenger aircraft. It is not yet clear yet what role Mr Kerr will take at the fledgling widebody freighter carrier.
By Alex Lennane
Source: theloadstar.com