Data shows a sense that air cargo may be returning to normality
8 June 2023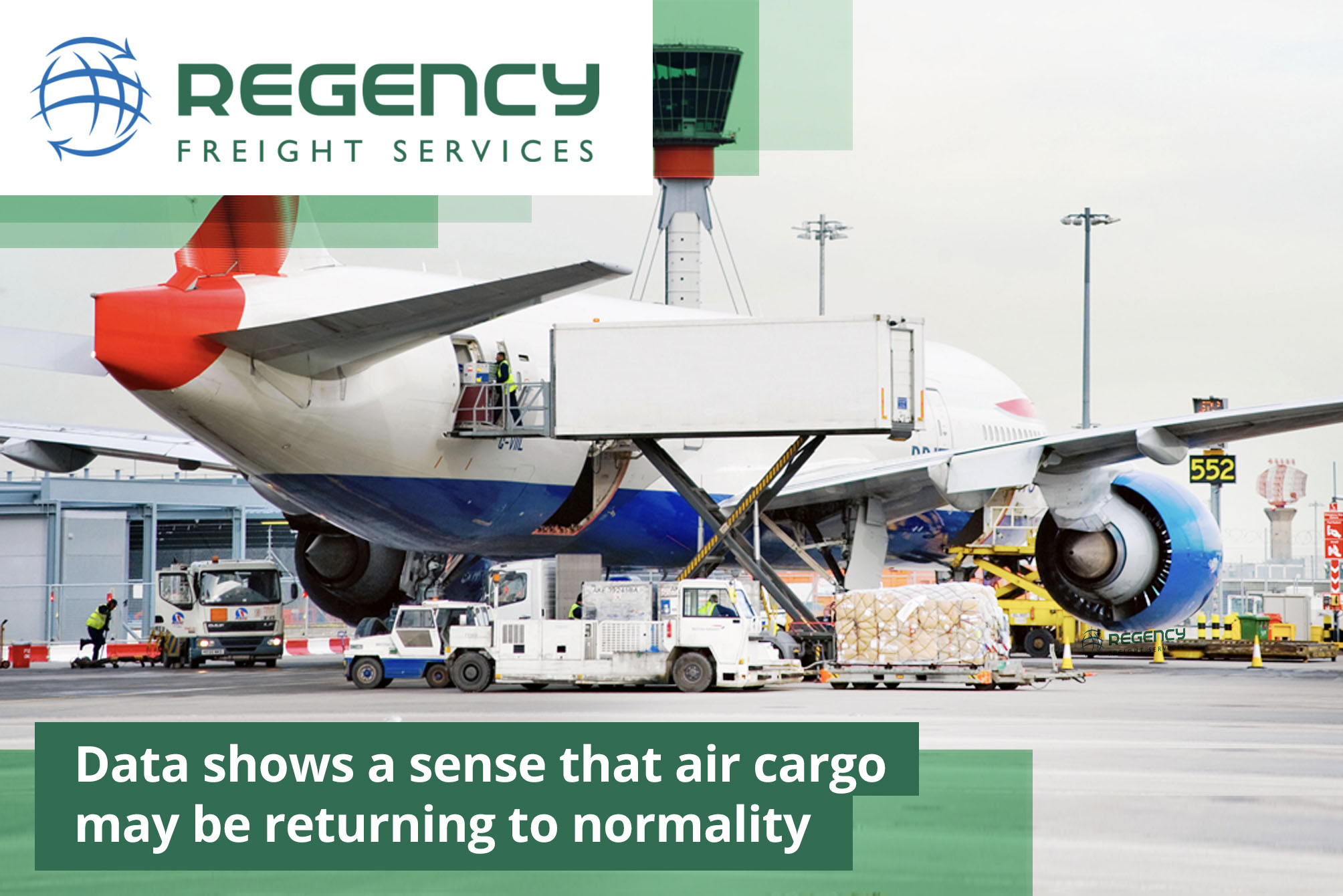 The latest industry data indicates a glimmer of hope for the international air cargo industry, with both demand and capacity improving in February and March.
IATA's February analysis shows global demand, measured in cargo tonne-km, was 2.9% higher than pre-pandemic levels, the first time it has surpassed February 2019 in eight months, but demand fell 7.5% on February 2022. However, this was half the rate of annual decline seen in the previous two months (-14.9% and -15.3%, respectively).
Capacity (measured in available cargo tonne-km ,was up 8.6% on February 2022, and IATA says this strong uptick in reflects the addition of belly capacity as the passenger side continues to recover.
International belly capacity grew by 57% in February, year on year, reaching 75.1% of 2019 capacity.
Last month saw the largest year-on-year increase, 16%, according to analysts at Clive Data Services. The shifting volume and capacity balance is reflected in the global dynamic load factor, which in March, was 60%, 6% short of the same month a year earlier, but up 6% on January's seasonal low.
There was also a sense of a return to normality in March, according to Clive; data indicate the 38% year-on-year reduction in the general air freight spot rate produced an average rate cost of $2.62 per kg, a -4% decline over February.
The rate fall is attributed to shrinking cargo volumes and recovering capacity. Global cargo volumes have been falling for the past 13 consecutive months but showed some sign of relief in March, as volumes registered their smallest drop, of 3% year on year, the lowest monthly decline in over a year.
There are indications that longer-term contracts between shippers and freight forwarders may signal a stabilising global air cargo market, which saw demand dip at a slower 3%, year on year, last month. The timing of Clive's latest data coincides with some retailers voicing a hope for a rise in consumer spending in the third quarter, with a resulting need to restock inventory.
Niall van de Wouw, chief airfreight officer at Xeneta, said: "I think we're seeing signs that some forwarders are willing to take a little more risk on what airfreight rates might do. Everybody wants to achieve growth, but if the market is not growing, you have to grab a share from someone else.
"Shippers have regained some ground because of the lower rate conditions, which have affected airlines and forwarders, but it's not like the bloodbath we see in the ocean market."
According to Clive, the market is yet to see any meaningful impact on air freight rates from recent strikes in airports in Germany, France, Spain and the UK.
Meanwhile, Willie Walsh, IATA's director general, said: "An optimistic eye could see the start of an improvement trend that leads to market stabilisation and a return to more normal demand patterns after dramatic ups-and-downs in recent years."
IATA data shows European airlines recorded the weakest performance of all global regions, with a 15.3% year-on-year decrease in cargo volumes in February. However, this was an improvement on January which saw a 20.4% dip.

By Keith Mwanalushi
Source: loadstar.com