Buoyant North Africa – 'the new China' – bucks the air freight trend
8 September 2023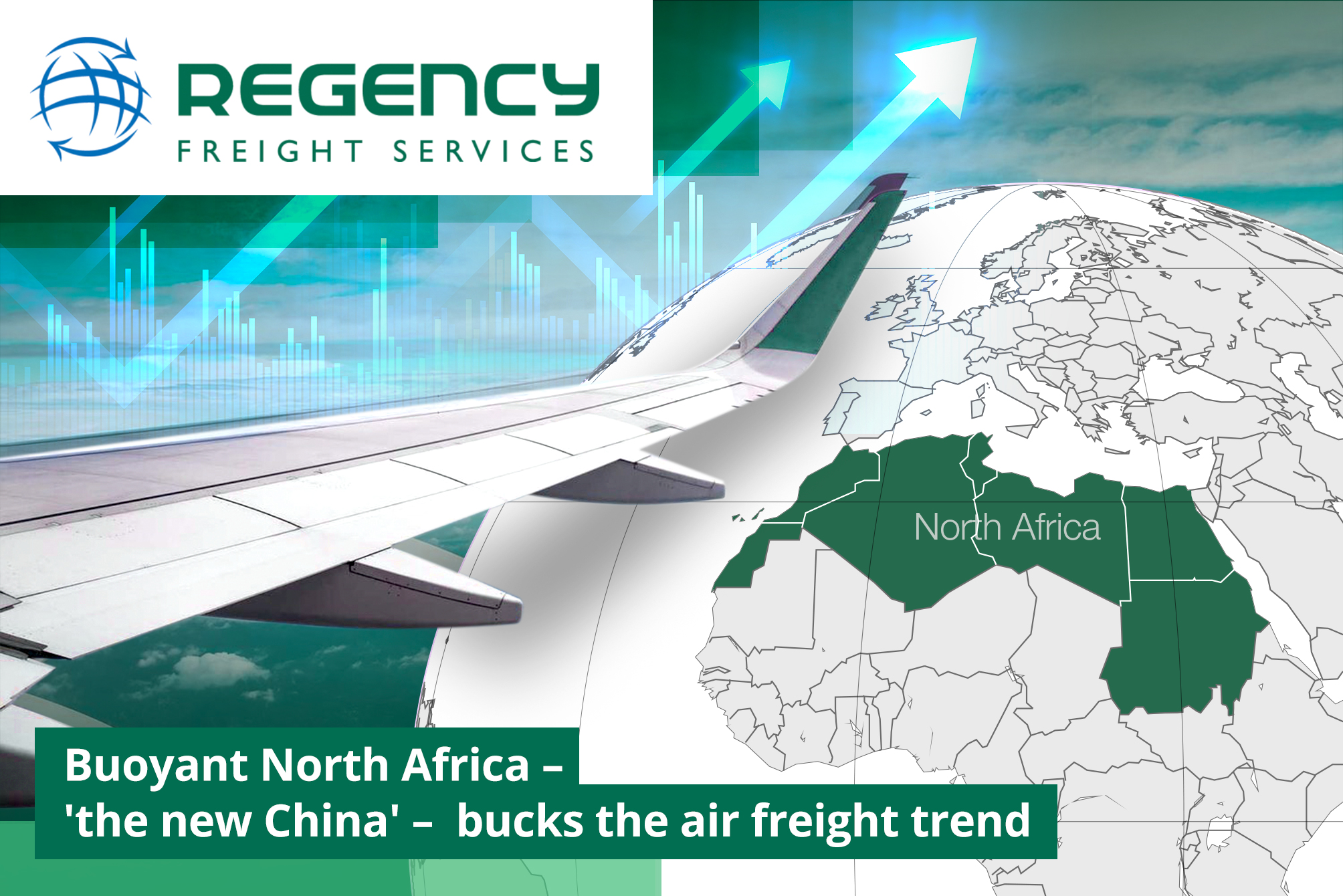 WorldACD Data indicated North Africa was one of just five subregions to grow in the first six months of the year, with chargeable weight surging 21% year on year.
The Caribbean (+2%), China (+6%), South America (+1%) and West Africa (+5%) were the other regions to climb.
Global Shippers Forum director James Hookham told The Loadstar: "I have heard North Africa being talked about as a potential alternative to China for European shippers.
"And we have seen an uptick in volumes coming through Mediterranean ports, but any chance of manufacturers relocating or setting up alternatives to China will be predicated on the skills and facilities available in these destinations."
The success of North Africa is in marked contrast to the steep 19% year-on-year declines coming out of the US and South-east Asia, with North-east Asia down 14% and the Gulf countries down 13%.
For Australia and Pacific (-4%), Canada (-7%), Central Africa (-8%), Central Asia (-7%), East Africa (-6%), Eastern Europe (-4%), Southern Africa (-4%), and Western Europe (-7%), the erosion was at least in single digits.
Worldwide tonnages between January and June were, therefore, down 9% – indeed, Q2 tonnage was down 9% compared with pre-pandemic Q2 19.
On the rate side, WorldACD's figures painted the same gloomy picture as that provided by Xeneta's Clive Data Services and TAC, putting the Q2 drop-off at around 40% year on year. But, they were up 34% compared with Q2 19 rates.
Airforwarders Association executive director Brandon Fried told The Loadstar: "We're very cautious when it comes to commenting on rates, but we all have to play the free market. It is the free market that dictates pricing, and that pricing is affected by a variety of factors.
"During Covid, there was limited capacity, so the market incited higher pricing. Now we're out of that and rates look low, but only compared with that 'black swan' event."
One interesting Q2 development highlighted by WorldACD was what it described as a "slight shift" back in favour of contract rates.
This, it added, followed a progressive trend over much of the last year when customers bought an increasing share of their business via the spot market, where rates dropped below contract prices on many lanes by the summer.
By Alexander Whiteman
Source: theloadstar.com