Airlines that adapt quickly will survive likely freight pain in H2
3 July 2023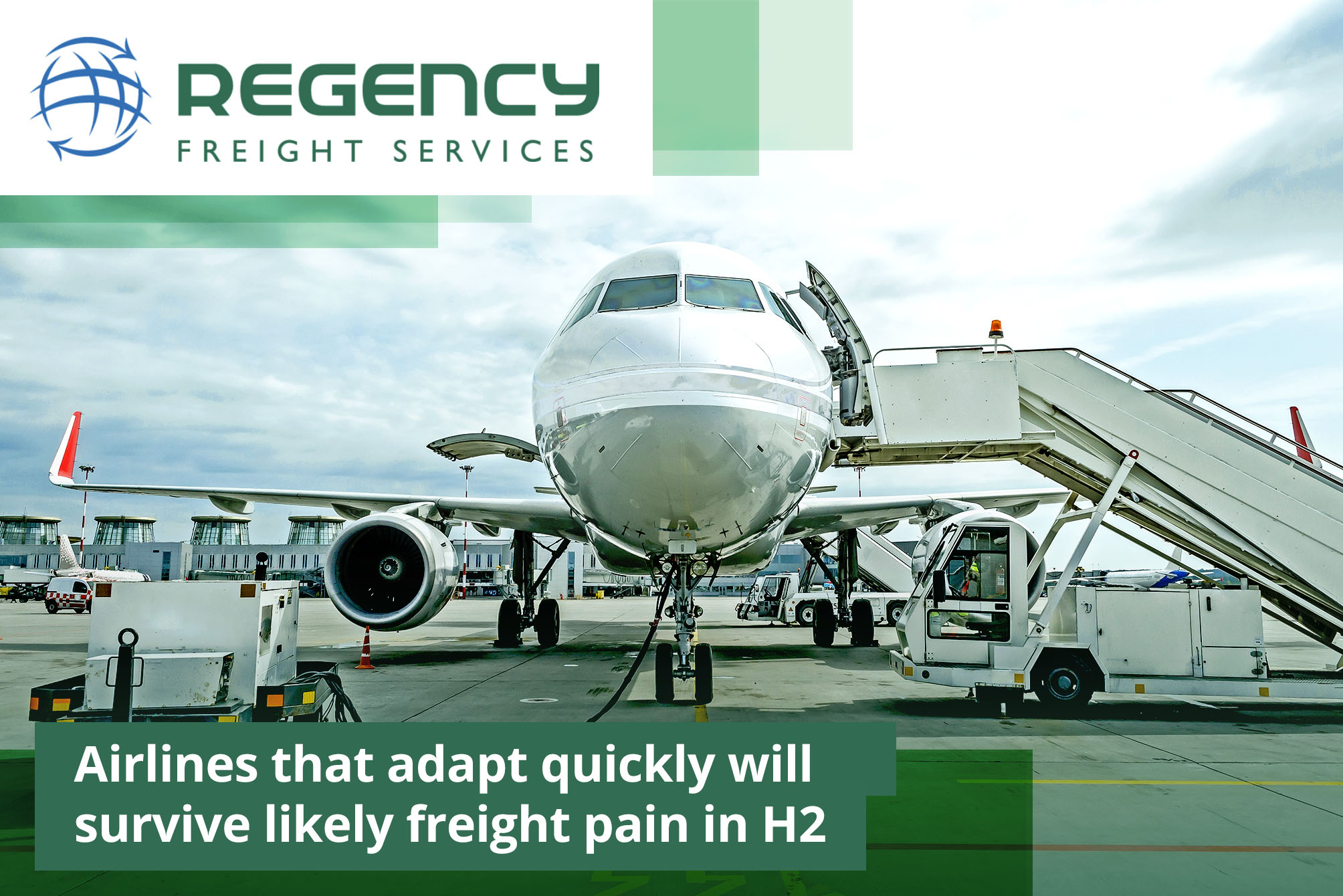 As 2023 soldiers on, the outlook for air freight recovery in the second half appears muted, at best. But airlines claim that the winners will be those that can adapt, and fast.
Rates out of China are now hovering only slightly above pre-Covid levels, according to the TAC Index, which shows its basket down slightly in the past week, with rates now some 48% below 2022 levels.
"Our base case for 2023 and early 2024 is that any freight recovery is likely to be drawn out and muted, given continued goods-to-services rotation and pressure from inflation – especially food and energy – on consumer discretionary spend," commented Stifel director Bruce Chan to the Baltic Exchange earlier this month.
"While we agree that it feels like we are near a trough, and inventory levels are nearing an inflection point relative to where they've been in history, most of the calls for an actual demand recovery seem speculative, and shipper forecasting for capacity needs has been getting less accurate, in our view."
Airlines agree that the future is at best uncertain.
"I have no idea if the economic cycle will get worse or better," said Ashwin Bhat, chief executive of Lufthansa Cargo.
"It will be about your speed of reaction and connection to customers.
"You ned to go back to basics, and look at the different segments – pharma is still going up. Be fast about it: don't dilly dally."
Lufthansa Cargo is focusing on ecommerce streams, as well as more higher-earning freight such as pharma. "To run profitable capacity, you can't just do high yield cargo.
"Every flight has its own behaviour, and you have to know how to play the game."
He added service would also be important in keeping volumes up. "You need a reputation for quality, reliability and consistency of service."
Cargolux said it had seen the writing on the wall in July last year.
"There was no peak season, and we prepared ourselves for 2023," said Richard Forson, chief executive.
"We've just finished Q1, and we had a reasonable set of results. But for the rest of the year, it's very difficult to gauge. There are so many variables.
"There's the ongoing war in Ukraine; geopolitical tension between the US and China. And now China has opened up again, what is its recovery going to look like?"
He added that there is a "significant" amount of capacity in the market, both freighters and bellies.
"We've had three very good years, but it is likely to be followed by a couple of challenging years. And there are inflation-linked costs."
He agreed with Mr Bhat that adapting to the new market fast is key.
"When we realised the market was in decline, we looked at the number of frequencies and adjusted it. We've been able to manage it and we are still busy, to a certain extent.
"We reduced capacity out of Asia in the 'peak'. But there are still certain lanes that are robust out of Asia.
"In terms of volumes of exports, it's not what we've seen before. It could be a fall in production out of China, but it could also be consumer demand. And interest rate hikes are biting. People are a bit more cautious about spending, and credit isn't as loose as before.
"There is uncertainty in people's minds."
He said the renewal season was "extremely fruitful and productive" but at lower yields than previously.
"From out perspective, it's not a surprise. My mantra is always to be agile to changing market conditions."
While some companies have noted a great interest in index-linked contracts, Cargolux is not one of them.
"We've not seen much demand for them."
He added that Cargolux is also considering a specific ecommerce product.
Emirates, meanwhile, is also betting on ecommerce, with many e-tailers now based in Dubai.
Nabil Sultan, divisional senior vice president, Emirates SkyCargo, told The Loadstar: "That's the future, and timing is paramount. We are quite lucky to have a network designed to connect millions pf packages in a fast seamless way. Airfreight will play a major role."

By Alex Lennane

SOURCE: theloadstar.com