Air temporarily grabs African automotive marketshare from sea
4 April 2023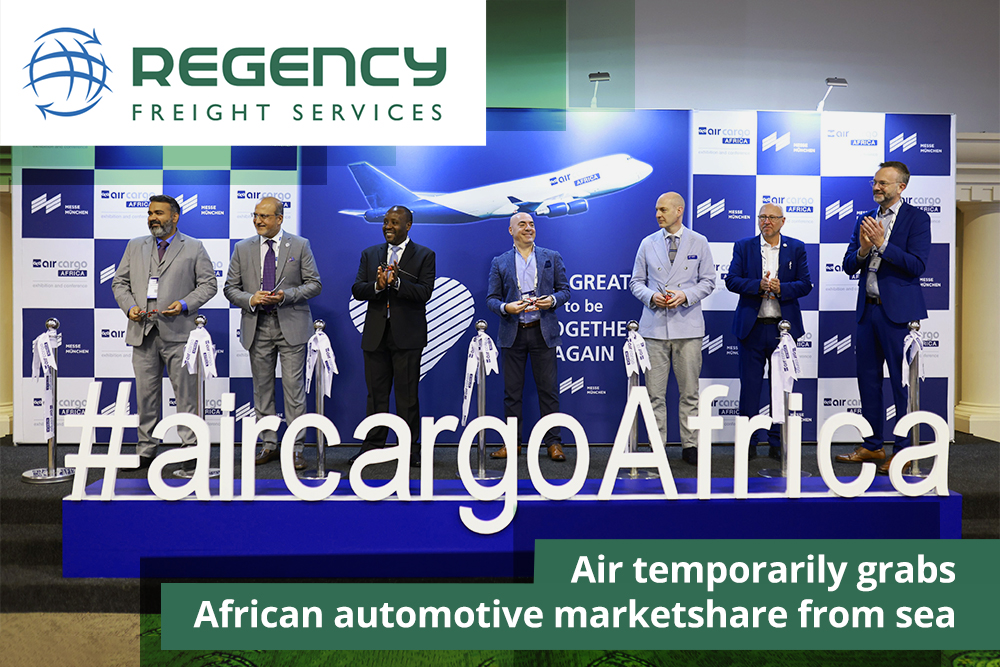 Air cargo has grabbed African automotive market share from the seafreight industry as a result of the disruptions caused by the Covid pandemic but volumes are shifting back.
Speaking at the Air Cargo Africa event, Renai Moothilal, executive director of South African automotive component association NAACAM said that traditionally the automotive market had utilised seafreight for the bulk of its transportation needs.
However, over the last few years there had been a "huge uptake towards airfreight", with a 60-70% increase in the use of air for transporting automotive components as a result of disruption in ocean.
He said that cost was a "key component" behind the decision-making process when it came to automotive component transportation because of its low-margin nature.
However, ultimately the decision comes down to customer requirement.
"There is a common understanding across component manufacturing that you don't want to be the cause of production line shutting down," he said.
"Ultimately the decision is about customer needs and then balanced with reliability and cost issues, but we have definitely observed increased use of air cargo."
Jacques Mellet head of logistics at Indian automotive firm Mahindra & Mahindra said that his company operated a just-in-time production line so seafreight had always been challenge because it takes longer.
He said that prior to the pandemic around 70-80% of its volumes were transported by sea but this reduced to around 50% during the pandemic, particularly during the semiconductor shortage that was faced by the automotive industry.
He said that the challenge following the worst of the pandemic is the lack of capacity in the market.
However, both agreed that volumes were shifting back to ocean shipping as disruption came to an end and prices reduced.
"It is definitely moving back to ocean freight but you will always have airfreight," said Mellet.
"There will always be one or two flights per week, depending on the components you are waiting for or if you have an issue, so there will always be airfreight.
"But we will definitely move back to seafreight – it is cheaper and we have the option to sail directly from India to Durban in 10 days."
Moothilal agreed that companies were reverting back to seafreight, but he added that there could be increased uptake in air if South Africa's export industry continues to grow due to the innovative solutions that air cargo can offer.
By Damian Brett
Source: https://www.aircargonews.net/