Air cargo market remains flat ahead of upcoming peak season
9 September 2022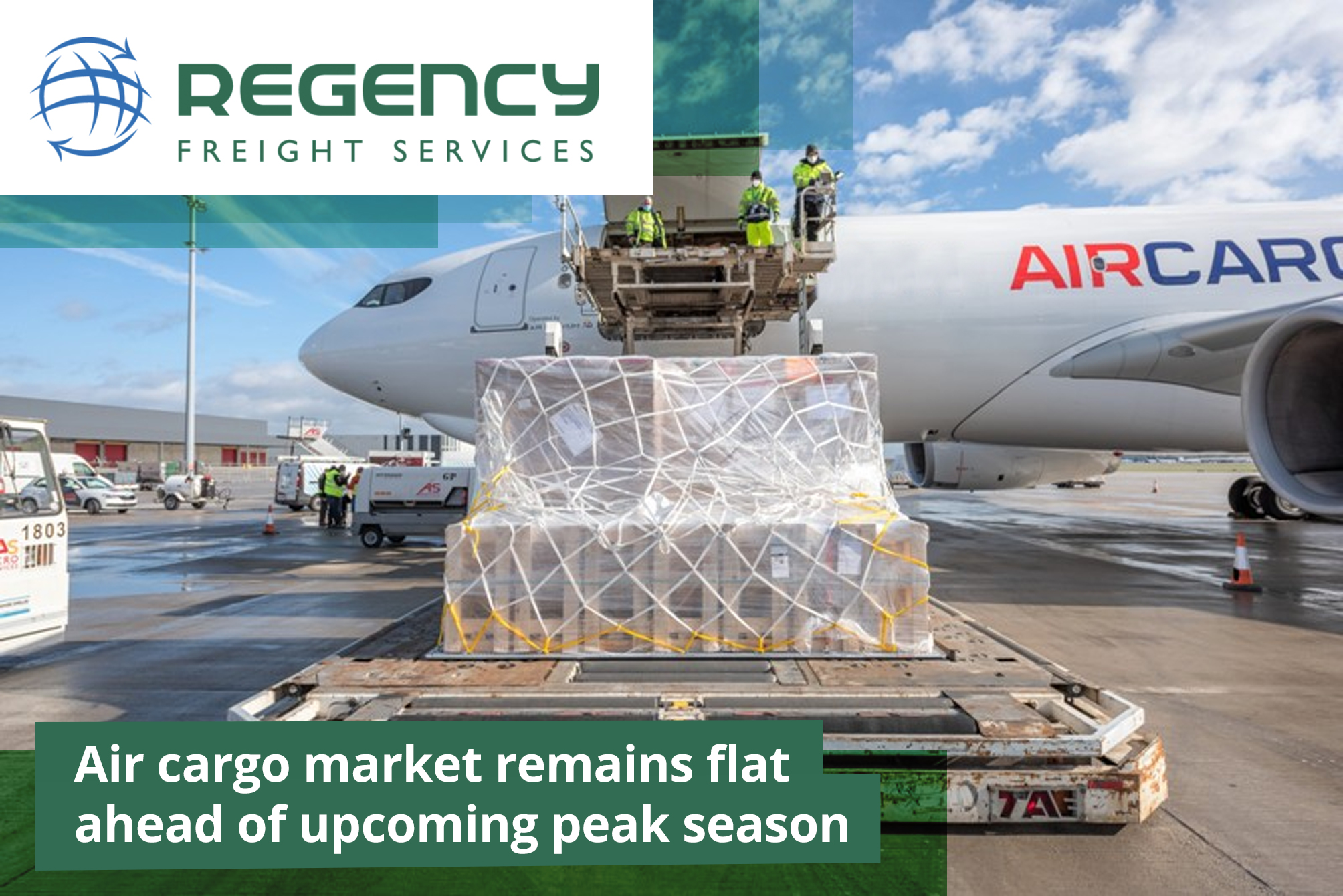 The air cargo market remains flat as the industry heads towards the traditional peak season.
Data provider TAC Index said that its latest figures showed that overall airfreight rates according to the Baltic Exchange Index (BAI) were last week down 0.8% compared with the prior seven days.
"Prices did not move much from most major outbound locations, with Shanghai showing the biggest gain (against a week before) of 2.4% taking the year-on-year change from there to 13%."
The data firm said that with inventories high and China still not fully re-opened from Covid lockdowns, it had been predicted that other countries in Asia Pacific would report an increase in rates.
However, prices from Vietnam to the US saw a fall of 6.3% leaving the year-on-year change at 24.6% and India to the US prices were down 14.7% compared with the previous week and are down 9.8% against last year.
"Many observers still expect prices to firm as we head towards the peak season for air cargo, while others suggest that if and when China fully re-opens that could add a large amount of extra bellyhold capacity – which might have the opposite effect," TAC said in a market summary.
Elsewhere, forwarders are also reporting a quieter market in terms of both disruption and demand.
Flexport said that demand from north China was low and the overall market is stable.
"With terminal handling operations in Frankfurt improving, carriers have started increasing the flight frequency [from north China] to that hub," Flexport said.
"[From south China] the market demand remains soft for both the transpacific eastbound and Far East-Europe westbound (FEWB) lanes and rates are stable.
"Shenzhen-Hong Kong (SZX-HKG) cross-border operations are improving with transit times for affected shipments expected to be prolonged by one to three days.
"For the FEWB trade lane, demand is expected to increase as we head out of summer."
Flexport said that from Taiwan the market is stable and rates have dropped slightly and from Korea the export market is slack and is likely to remain so for the rest of the month.
"Demand ex-Thailand and ex-Malaysia continues to be soft with rates maintaining at similar levels," the company said.
"Transpacific eastbound demand ex-Vietnam is beginning to pick up as we approach the month's end, partly driven by the weeklong public holiday during the first week of September. Far East-Europe westbound demand on the other hand, remains stable."
Forwarders have also reported a switch back to seafreight from airfreight as container shipping supply chain snarl-ups have eased and prices have come down.
Meanwhile, figures released today by the Association of Asia Pacific Airlines (AAPA) show that the air cargo markets weakened further in July "set against a backdrop of falling export orders alongside worsening business and consumer confidence levels".
"International air cargo demand in freight tonne km (FTK) dropped markedly, by 11.6% year-on-year [in July], whilst freight capacity offered held relatively steady, edging just 0.4% lower.
"As a result, the average international freight load factor declined by 8.6 percentage points to 67.8% for the month."
Subhas Menon, AAPA director general, said: "Prevailing supply chain disruptions, inflationary pressures and geopolitical tensions further dampened demand for air shipments."
By Damian Brett
Source: https://www.aircargonews.net/