Air cargo breaks cloud for a ray of sunshine as rates finally edge up
28 July 2023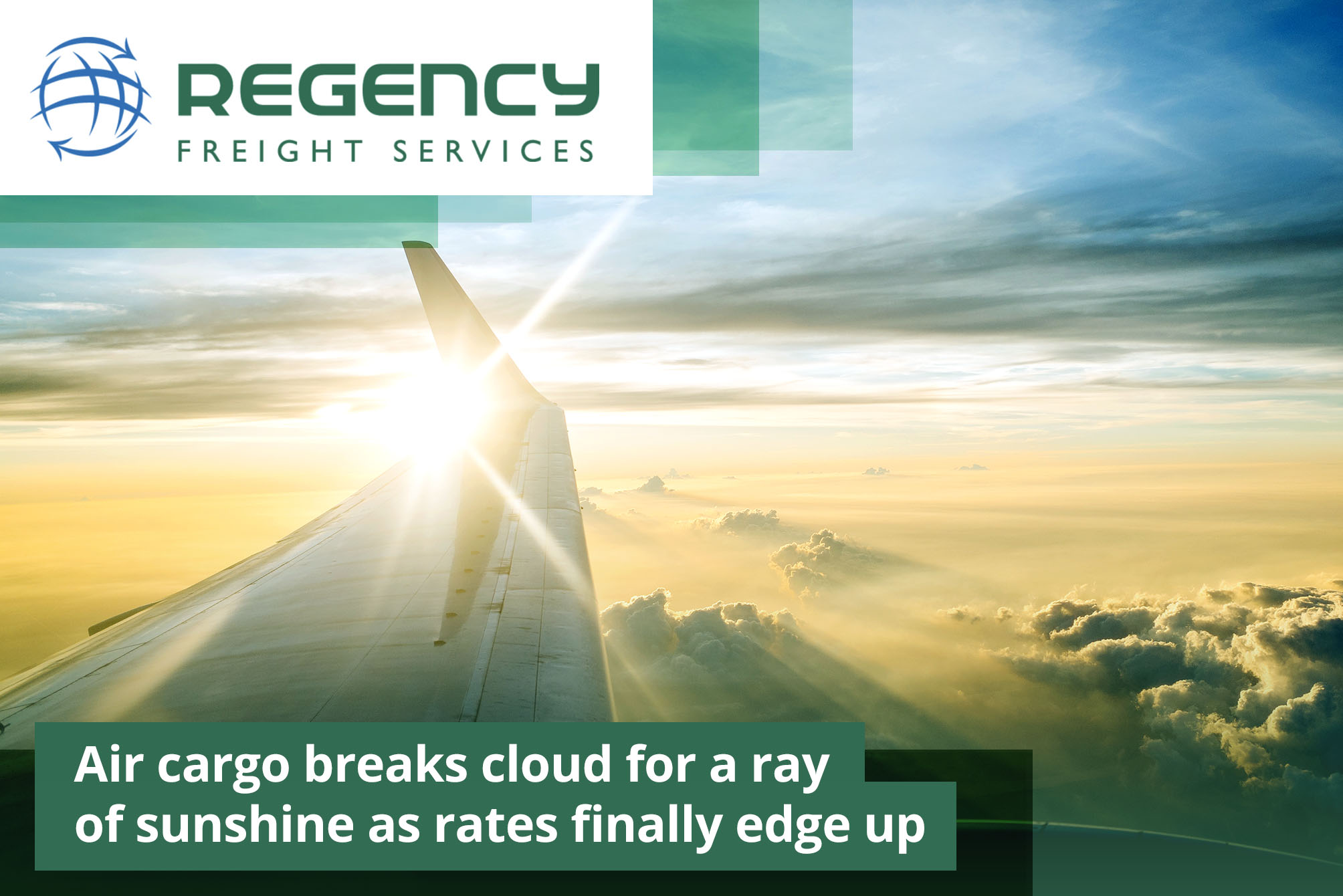 Indices and forwarders are reporting a slight tightening of the air cargo market, with rates edging up.
The TAC Index noted that its overall Baltic Air Freight Index rose 1% last week, ending "a long series of weekly declines".
WorldACD, meanwhile, reported that global tonnages were down just 4% in the first two weeks of June, a significantly smaller year-on-year gap than in previous months.
"Figures for week 24 show a stable trend in tonnages and average global air cargo prices, week on week, continuing the flattening of the negative trend seen since the beginning of June," it said.
The TAC index reported that strong e-commerce business out of Asia had contributed to the improved market for airlines, although while rates grew 1% out of Shanghai, they fell 1.7% out of Hong Kong.
China-Europe fell 1.4%, but that could rise again, following some flight cancellations owing to Nato military exercises. China to the US was flat, edging up $0.01 in the week to $4.22, according to the TAC Index.
Freightos, however, said that in the past month its air index for China to North Europe had dropped 3%, while China to North America grew a massive 20%, to $5.60/kg, for shipments between 100kg and 300kg, but up 8% as a median across all weight categories. WorldACD reported that rates in week 24 from Asia Pacific to the US were flat.
Elsewhere, Chicago outbound routes took a rate plunge of 4.3%, according to the TAC Index, while the market out of Vietnam to the US tightened.
WorldACD noted that prices globally were pretty stable, but tonnages varied from region to region.
"Notable decreases can be observed between Europe and Central and South America (northbound -11%, southbound -7%), between Europe and Africa (both directions -8%) and ex-Central & South America to North America (-6%), while flows ex-North America displayed growth to Asia Pacific (+9%), Central & South America (+5%) and to Europe (+5%), respectively."
Meanwhile, forwarders said they were fielding more calls about air cargo this month than previously. While most analysts and airlines have predicted something of a damp squib of a peak season, others are more bullish. Consultant Walter Kemmsies told this week that poor procurement strategies by retailers could mean a last-minute rush for Christmas presents which only air cargo would be able to fulfil.
By: Alex Whiteman
Source: theloadstar.com