Aerospace, automotive and oil & gas keeping charter brokers in the air
13 December 2022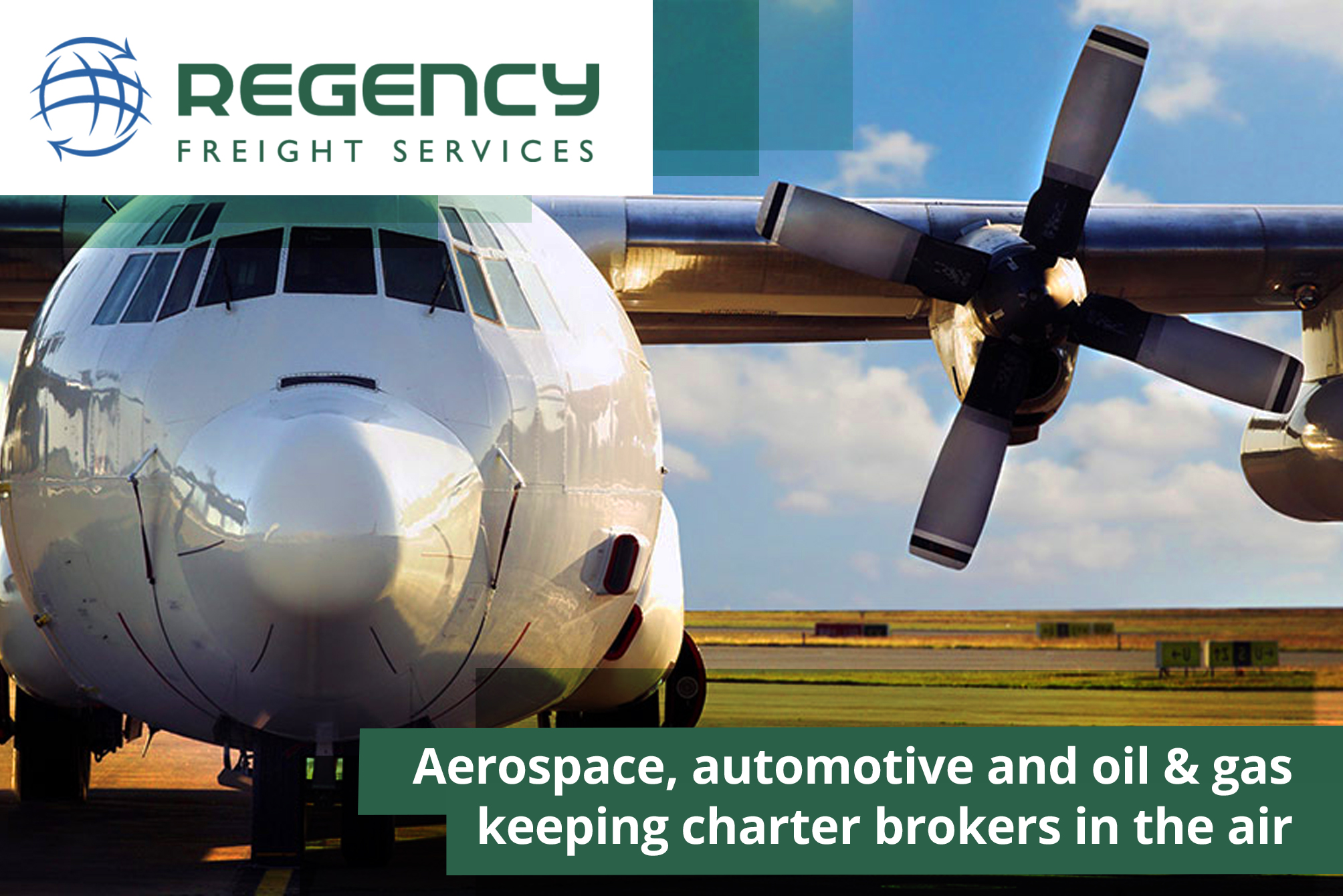 Demand for air cargo is soft right now; rates are falling and there is no sign of a peak – but charter brokers remain upbeat.
"Rates are falling across the ocean and air sectors," said Daniel Carriett, global cargo director at CharterSync. "We've written-off the traditional peak season.
The charter market usually sees rising demand during Q4, ahead of the holiday season, and budgets usually account for this. However, Mr Carriett said shorter ocean lead times, weaker demand and more pre-booked capacity meant shippers and forwarders had less need to supplement regular airfreight bookings with charters.
In addition, as many verticals have moved from just-in-time to just-in-case, warehouses are full of inventory – there is no need for sudden rushes of imports.
"Compared with the buoyant 18 months enjoyed by the air cargo charter sector during the pandemic, there is sufficient regular belly and freighter capacity to meet demand," said Mr Carriett.
Nevertheless, he noted that, despite the uncertainty and volatile market conditions, demand for charters was still there in some markets less affected by global cycles, such as time-critical supply chains which rely on ad hoc charter provision.
"Sectors that are less susceptible to peaks and troughs of demand," her added.
Air Charter Service (ACS) recently reported 44% more cargo revenue in H1 this year than in 2021, but it expected some cooling off in some regional markets and sectors.
Dan Morgan-Evans, group cargo director, said: "Demand is still high even though rates have softened."
He said the company had seen its customer base grow over the past three years, due to Covid, and had managed to keep those relationships going, enabling business to increase dramatically.
And, Mr Morgan-Evans added, there was no particular shortage of availability. The exit of 'preighters' had coincided with the virtual stoppage of Covid-related products, so there was now a more balanced market, in terms of capacity.
"Russian capacity has only really affected the out-sized market. The majority of our AN-124 work has been to support the efforts in Ukraine, which means aircraft are made available for this by Antonov Airlines," said Mr Morgan-Evans.
Meanwhile high-value products are seeing a strong revival post-pandemic. CharterSync noted that this was particularly true in the automotive industry, specifically for the movement of semiconductors, with both intra-EU and intra-US lanes showing renewed demand. Oil & gas is also a growing sector across more time-critical verticals.
He said: "We have also seen an uptick in demand within the aerospace industry, particularly as the frequency of commercial passenger traffic returns to pre-pandemic levels. We see charter as the obvious solution for quick and efficient aircraft-on-ground charter support."
Mr Carriett added: "Express and e-commerce are growing sectors for air freight, and we continue to see rising demand for long-term charter programmes to support them, particularly from the Far East."
Meanwhile, the entertainment, music and events markets are starting to boom again, and CharterSync said this was reflected in forward air charter requests.
But inflation, labour issues and the increasing cost of living are expected to lighten load factors and export orders, especially in Europe and the US.
Mr Carriett reckoned these external pressures would carve into demand for some sectors of cargo, but "for some time-sensitive cargo, charter remains the most efficient and cost-effective option".
But he added: "If we tip into a recession, it is likely that air cargo demand will continue to fall. Whatever happens, it is going to be a turbulent time."
By: Keith Mwanalushi
Source: https://theloadstar.com/