AerCap predicted "sustained" air cargo demand as it reports robust Q2 results
13 September 2022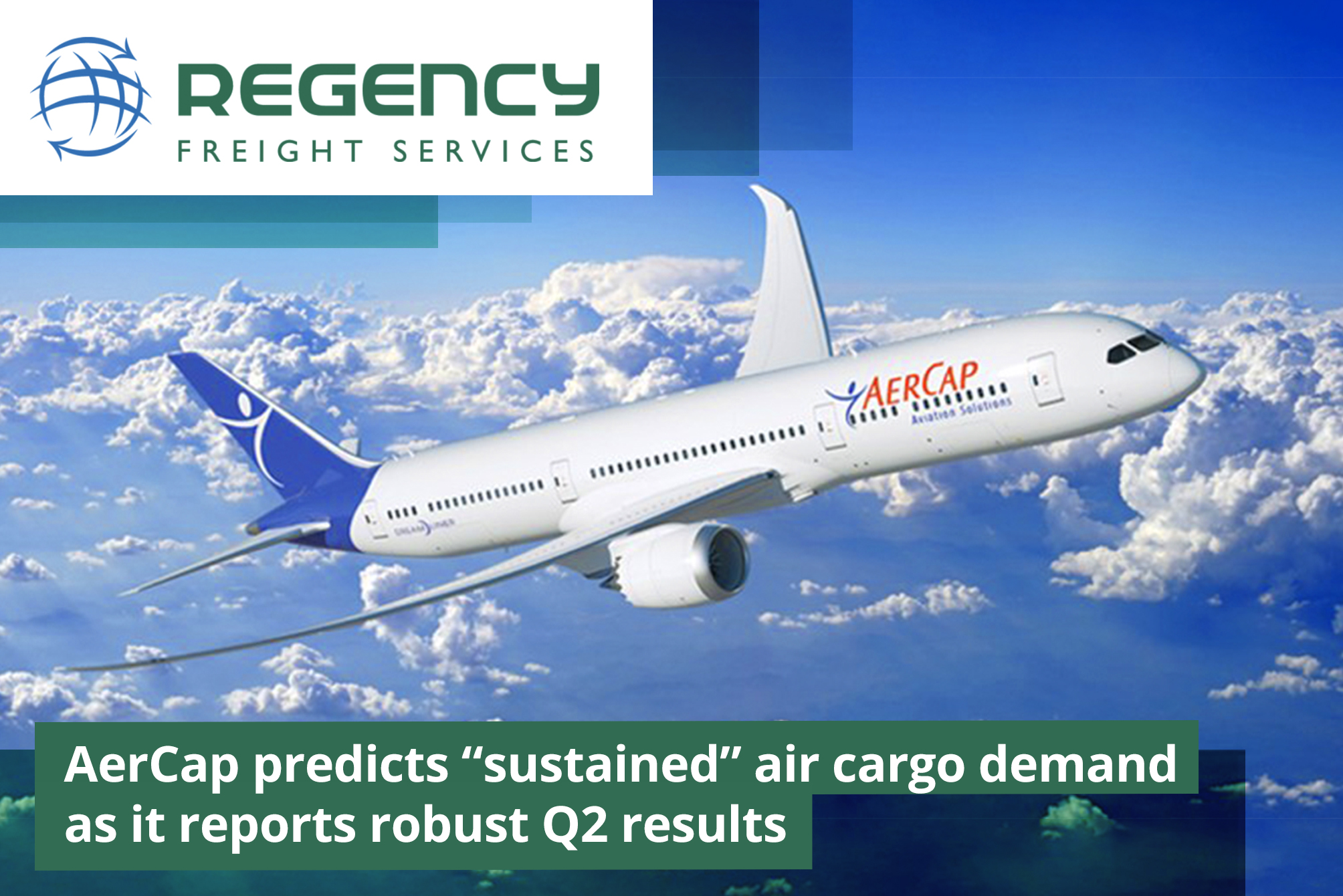 Aircraft leasing company AerCap has said it expects "sustained" air cargo demand despite a challenging economic landscape and the easing of global port congestion that is expected to enable maritime to claw back market share later in the year.
Speaking during AerCap's second quarter 2022 earnings call transcript for the period ended June 30 2022, chief executive and executive director Aengus Kelly said: "Cargo airlines, especially widebody freighter operators, continue to achieve unprecedented high returns as a legacy of the pandemic-induced capacity shortages. We expect this level of cargo demand to be sustained, although macroeconomic factors have the potential to temper the rate of growth we've seen in recent years.
"Singapore Airlines, as one example, spoke about the recovery in cargo demand it has seen from Asia and expect yields to remain higher than pre-Covid levels in the near to medium term as air cargo capacity remains tight on key trade lanes to and from Asia, particularly between Europe and Asia."
In 2019, Dublin-headquartered AerCap and Israel Aerospace Industries (IAI) launched a Boeing 777-300ERSF passenger to freighter conversion programme jointly funded by AerCap and IAI.
Speaking about this initiative, Kelly said: "We are virtually fully placed on our original firm order of 20 777-300 ER freighters. And we are also seeing strong demand on the narrow-body freighter side.
He added: "We recently announced a number of deals for the long-term lease of 737-800 freighters to GOL in Brazil who will operate them on behalf of Mercado Libre, a $50 billion e-commerce business in South America as one example.
Net income for the second quarter of 2022 was $340m, or $1.40 per share, and cash flow from operating activities was approximately $1.2bn.
The company executed 184 transactions in the second quarter of 2022, including 125 lease agreements, 16 purchases and 43 sales.
Leading forwarders recently indicated that the modal shift from ocean to air that has been seen during the pandemic has started to reverse.